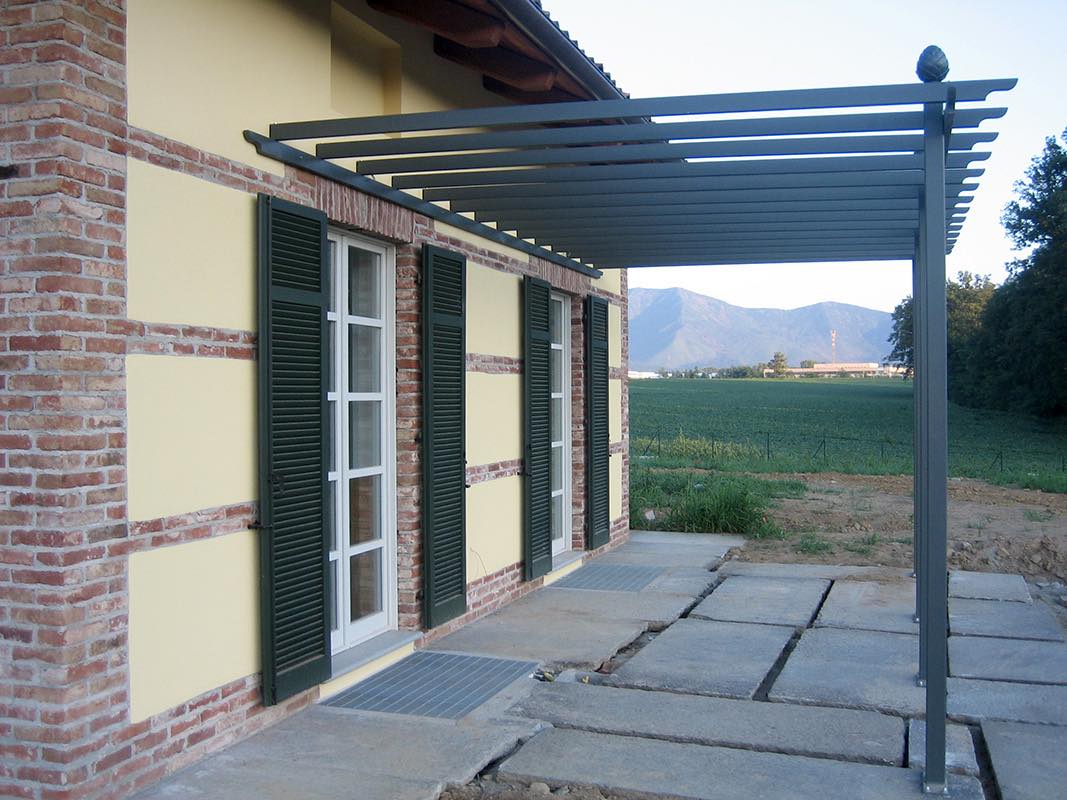 03 Mar

Garden Pergola

What better way to bring your love of gardening to life than by installing a pergola and enjoying the breathtaking scenery that it brings. Standing underneath a pergola entangled with stunning plants and flowers is a brilliant view, and will make you want to spend every spare minute you have sat in your garden taking in the view. A garden pergola could be compared to a garden arch, but on a much bigger scale. They're usually more squared off at the edges like a gazebo, too. They give you lots of space to train your climbing plants, while providing a generous area underneath that you can add benches, tables and sun loungers to.
Stand Alone Pergola
You'll need quite a bit of open space if you're considering adding a pergola to your garden. Metal pergolas usually have a stand alone structure, that are securely fitted to the ground through bolting each leg down. With four open sides you have flexibility to incorporate plant pots and flower beds around each of them. You then have a large open space in the middle, ideal for setting up a garden table with chairs. Beautiful examples include the 'Piemont' Pergola by Classic Garden Elements.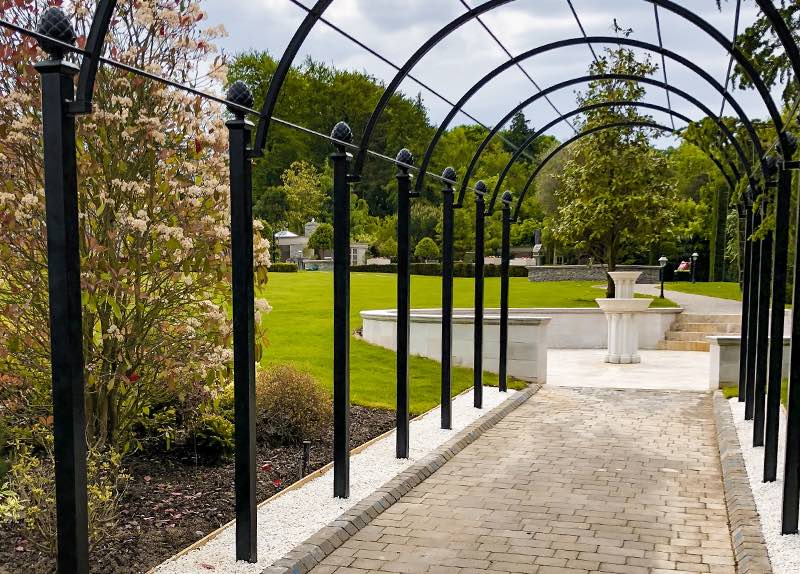 ---
Pergolas with built-in Awnings
A great feature that some pergolas now have is a built-in awning roof, that can be open and closed as and when you wish. While these models tend to be more pricey, they are extremely convenient. You can close the awning to provide some shade while you're sitting underneath, and it helps to provide some weather protection for any garden furniture you have sitting underneath the pergola too. Stunning examples of pergolas with awnings include those made by Awnings and Canopies which are beautiful statement pieces that'll surely brighten up any garden.
Lean-to Pergolas
If you have a patio door that leads into your garden, you may want to consider a lean-to pergola. Instead of standing alone, one side attaches to the wall of your house so as you step outside you're immediately welcomed by the pretty flower design that you have incorporated into your pergola. The lean-to pergola is great for those slightly smaller gardens that don't quite have enough space to fit a full stand alone pergola, but still have scope for creating the desired effect. Consider the 'Piemont' Pergola for a simple yet effective design that'll brighten up your garden entrance.
Rose-Covered Walkway Pergola
For a more bespoke design that allows you to easily incorporate flower beds and plant pots around your pergola, check out the 'St Albans' Pergola.
The Perfect Pergola
With lots of different options, you won't be stuck for ideas on how you can install a pergola into your garden. Consider the space that you have and the sizes of each pergola, and be sure to take measurements before you make your final choice on which one is best for you.