Versailles Planters by André Le Nôtre
Our manufacturing is dedicated to crafting exquisite Versailles planters made of steel, ensuring exceptional durability across generations through hot-dip galvanization and powder coating. The design of these remarkable planters adheres to every detail specified by André Le Nôtre, who originally designed them for Louis XIV's use in the Orangery of the Palace of Versailles. In contrast to André Le Nôtre's original works made of wood, our planters leverage the strength of steel. As a result, they require no special care over decades and exhibit minimal wear over time. Additionally, we provide the Versailles planters with a stainless steel inner container at no extra cost.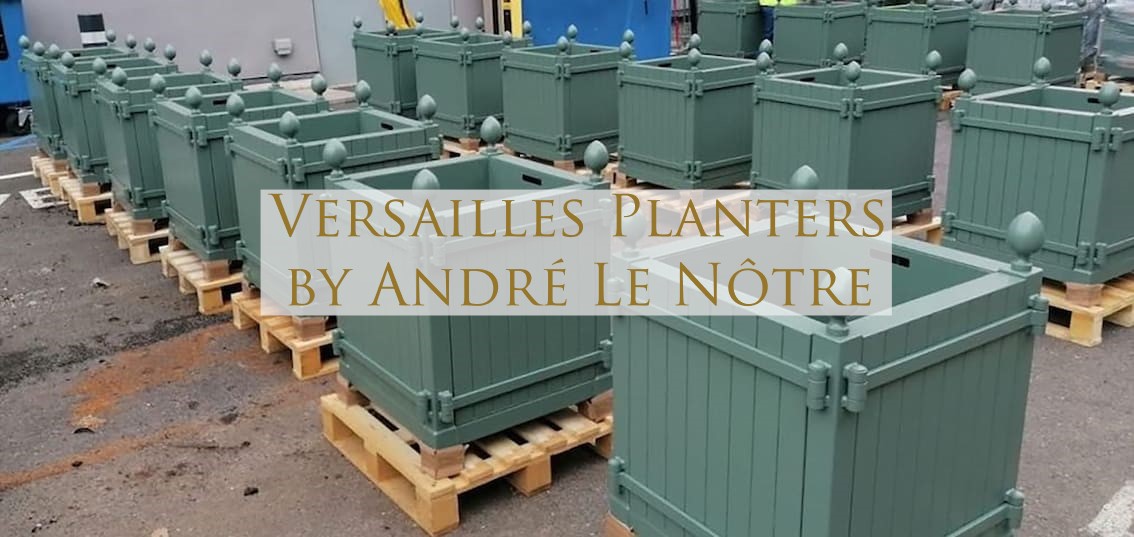 ---
Color Selection
For those who appreciate the original appearance of Versailles planters, we offer the classic and timeless model in 'Versailles' Green, RAL 6021. Additionally, our Versailles planters are available in almost all RAL colors, and upon request, in the colors of the English National Trust from Farrow & Ball. We would be happy to provide you with a quote—please feel free to contact us!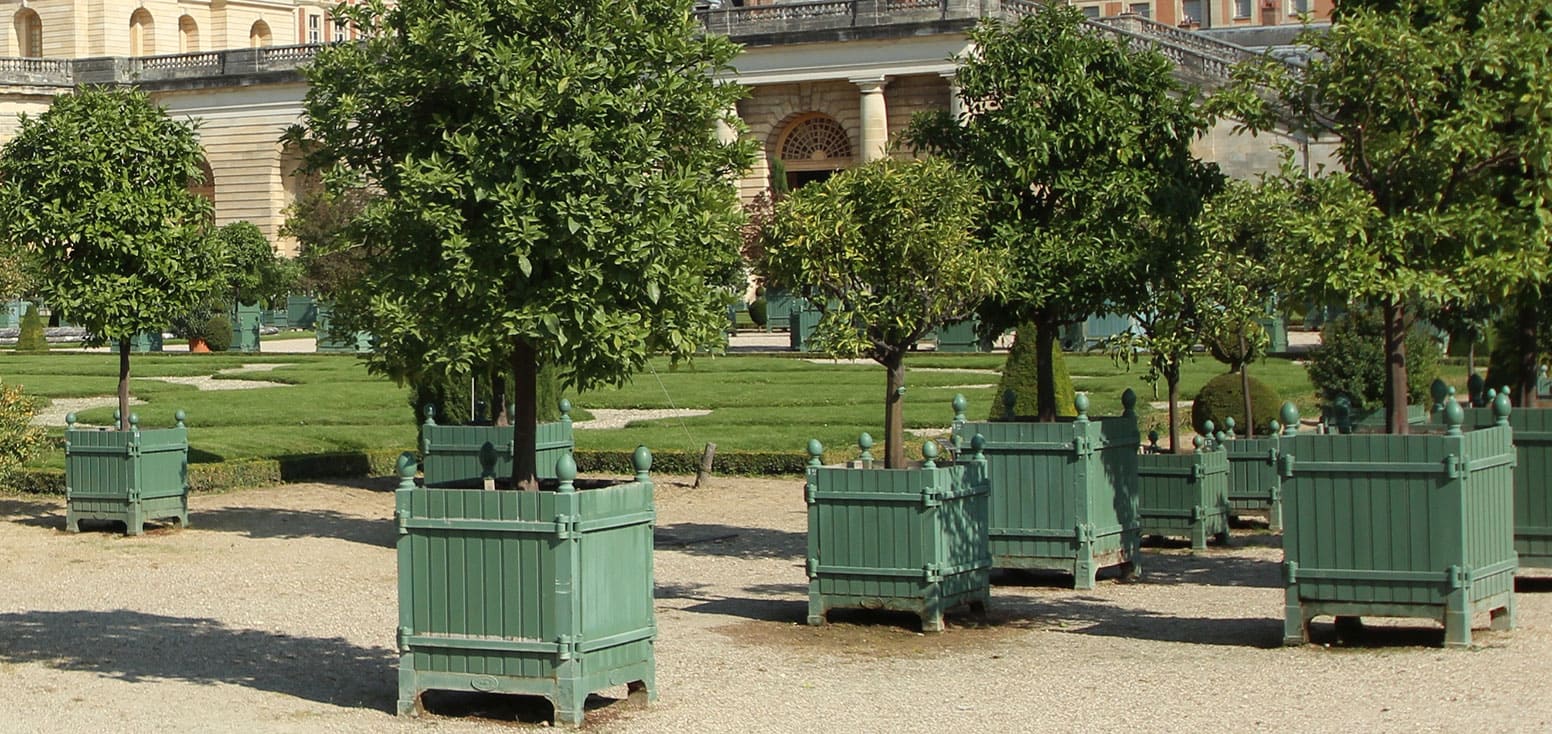 ---
Your Name on Your Versailles Planters
Discover the ultimate customization for your sophisticated needs – our exclusive customization option with nameplates for Versailles planters! We understand that you expect only the best when it comes to luxurious planters. Therefore, we offer you a wide range of options for the personalized customization of your Versailles planters. And now, we have an exclusive offer for you: nameplates that transform your planters into true works of art. Our cast iron nameplates can be personalized with your logo, crest, or company emblem. These high-quality plaques are carefully attached to the center of the planter's base, adding an unmistakable and individual touch to your planters. With this unique customization, your Versailles planter becomes a genuine masterpiece reflecting your uniqueness and style. Make your planters a real focal point and make a statement with our customized nameplates.
Choose today the highest form of customization and add a touch of luxury and elegance to your planters that you deserve. We would be delighted to provide you with a quote—please feel free to contact us!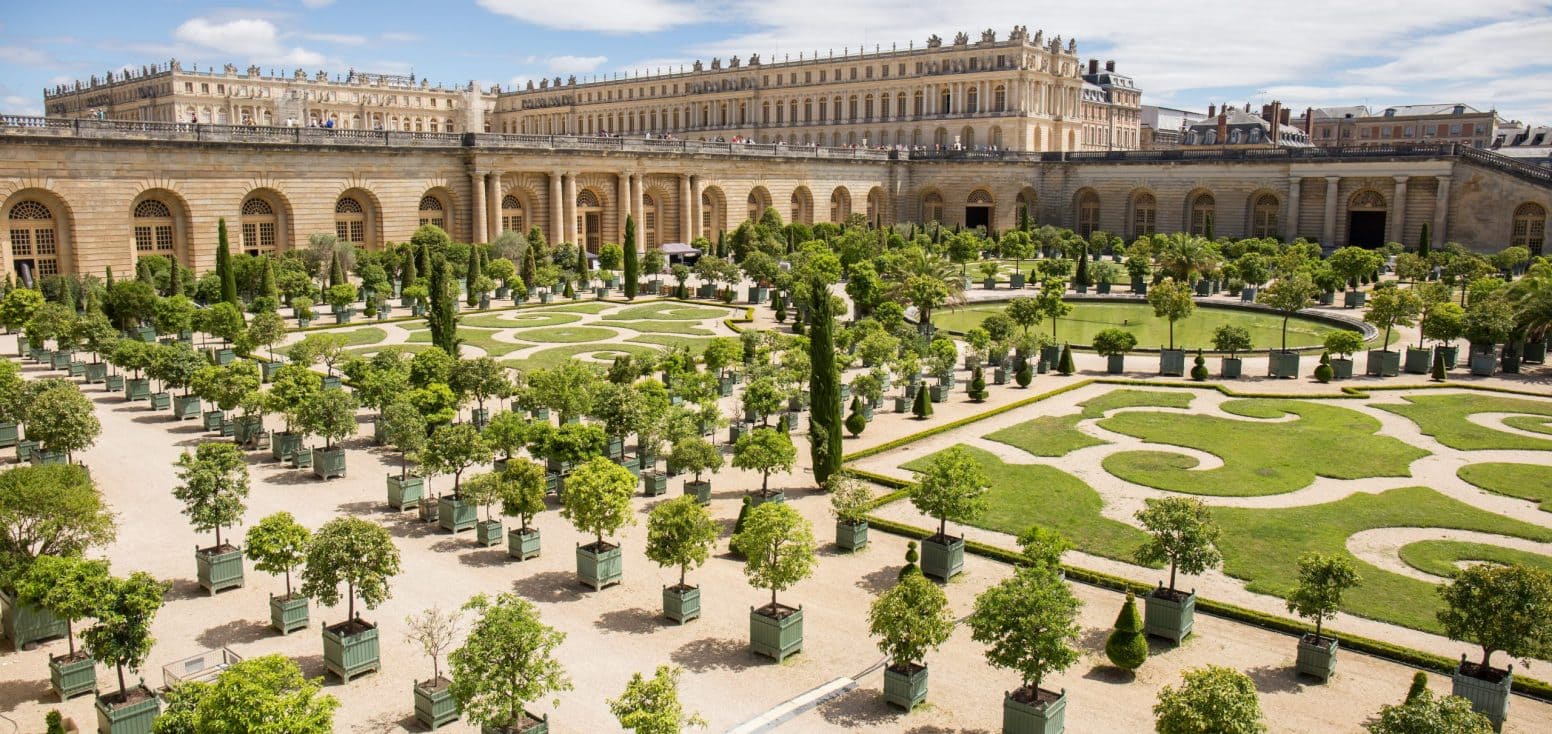 ---
Wedges for Versailles Planters
We offer two variants of wedges that provide protection for your delicate floors. The flat, thin wedges primarily serve as floor protection, while the thick wedges can compensate for slopes of up to seven centimeters. Our wedges are custom-made according to your needs and are visually discreet, as they are powder-coated in the color of the planter. We would be happy to provide you with a quote—please feel free to contact us!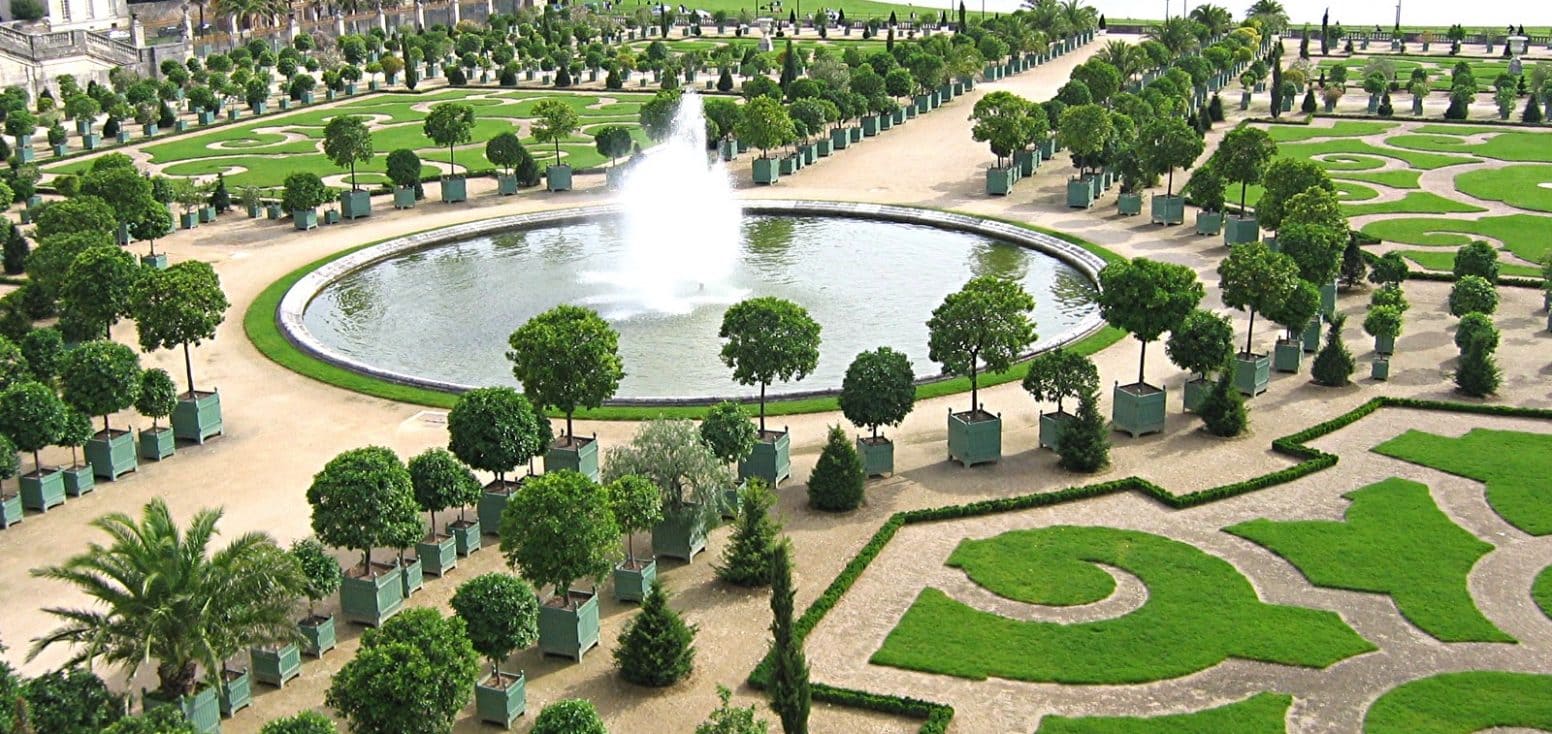 ---
Adjustable Feet for Versailles Planters
Most of our Versailles planters can be equipped with adjustable feet, allowing for adaptation to different slopes. These continuously adjustable steel feet are integrated into the posts and offer a maximum height adjustment of 14 centimeters. We would be happy to provide you with a quote—please feel free to contact us!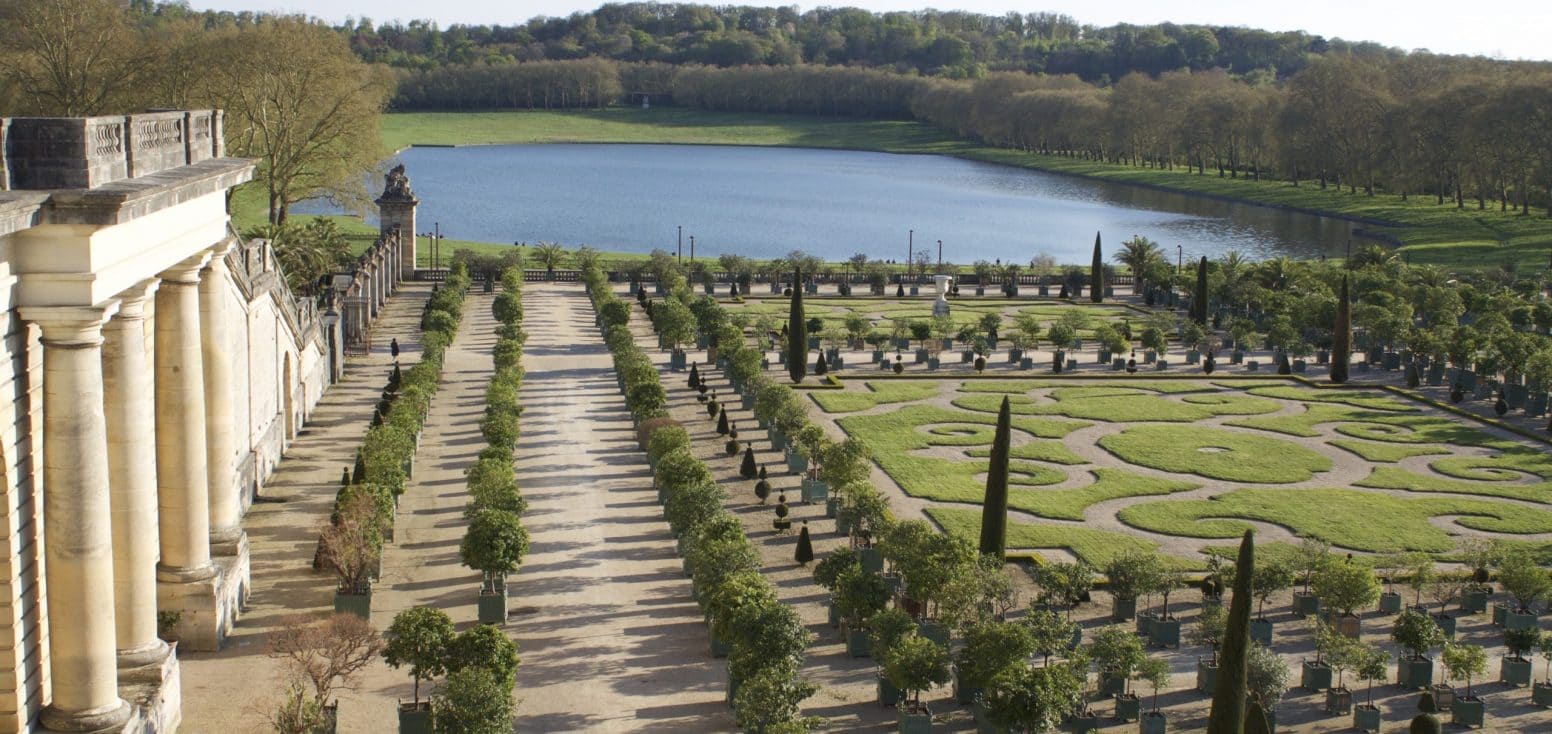 ---
Additional Feet with Wheels
Our additional feet with wheels enable effortless repositioning according to the seasons. They are largely inconspicuously concealed visually. We would be happy to provide you with a quote—please feel free to contact us!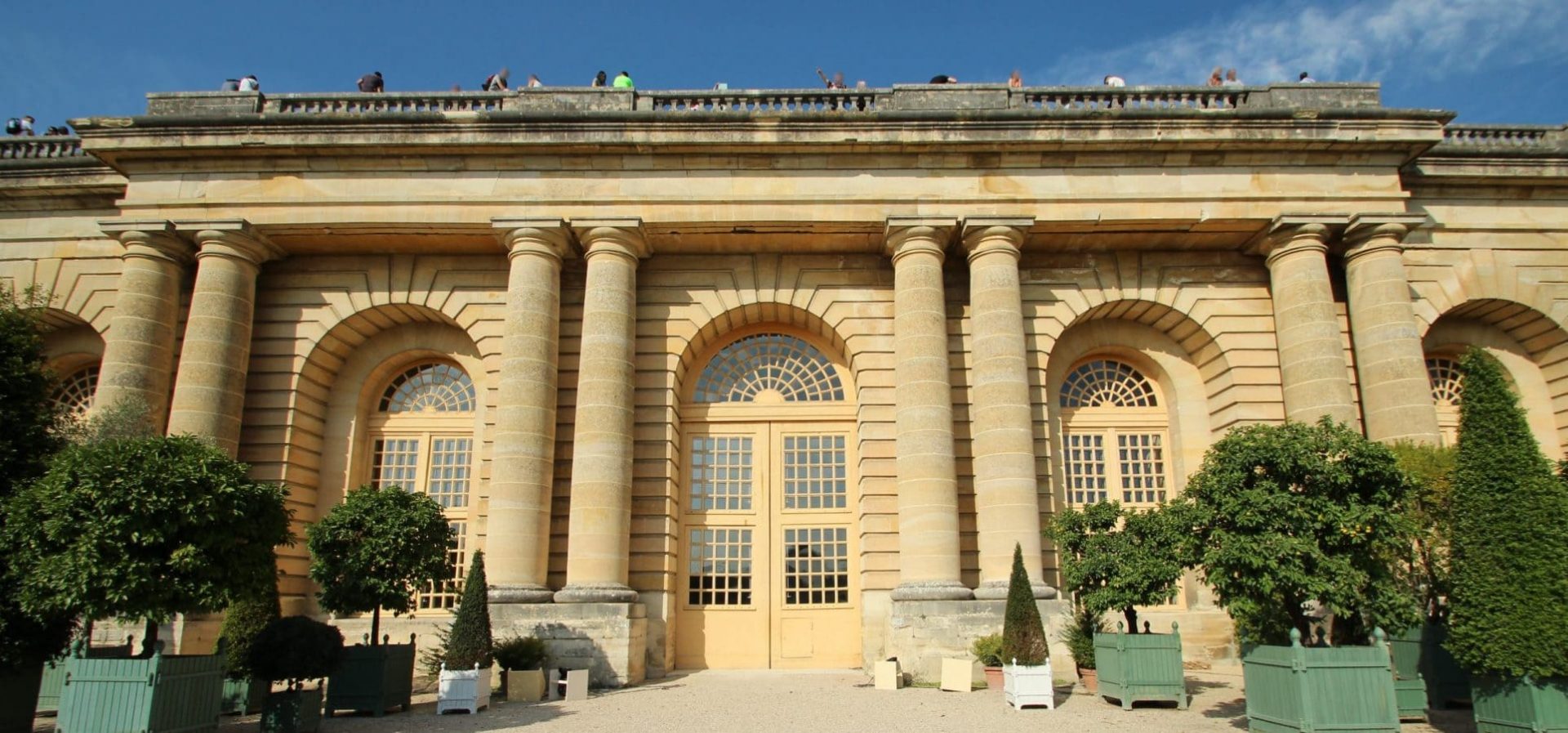 ---
Inner Container (Planter-in-a-Planter)
Our inner containers allow for easy plant exchange for enthusiasts. Additionally, the inner containers feature a bottom reservoir with a drain valve located beneath the box, allowing excess water to drain off in a controlled manner. The inner containers are delivered at no extra cost with the ordered Versailles planter.