Special situations require special sizes and even special designs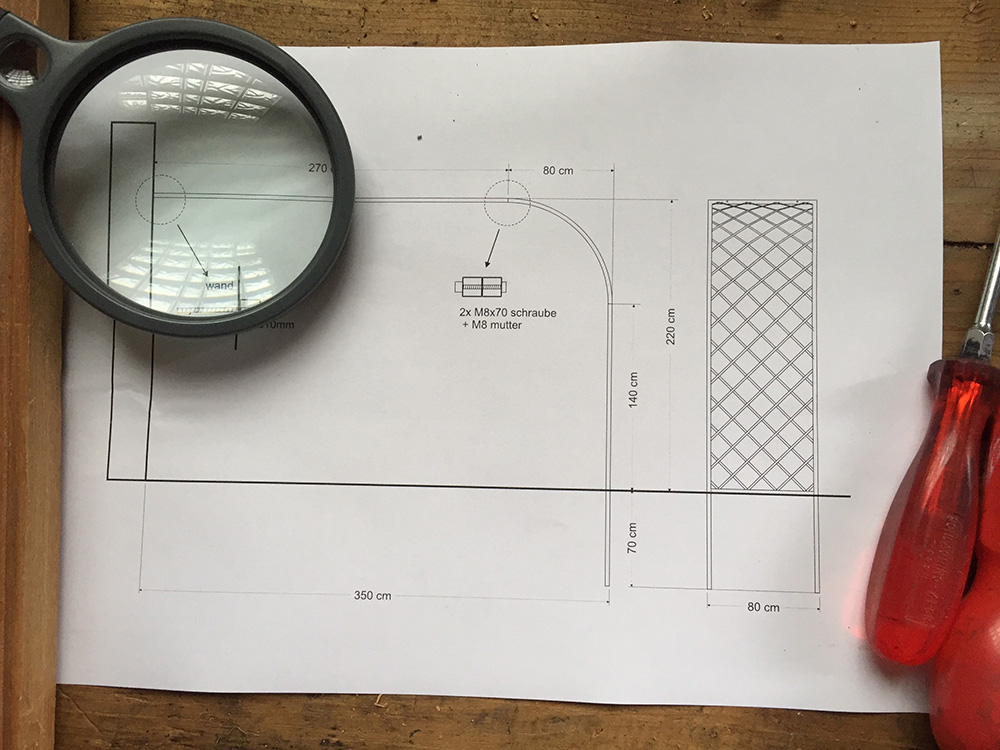 At Classic Garden Elements, our experienced engineers will be happy to help you to find the solution for your unique space, be it your garden, your terrace, your pool area or tennis court, or a colourful orchard or secluded kitchen garden.
As a first step, we ask you to provide us with some basic information:
• a photo of the place where you wish to install the structure
• a rough sketch of how you would like that structure to look
• the measurements you propose for the structure in question
(preferably included in your sketch)
• the name of one or more of our standard models whose design you find most attractive.
We will then look carefully at your wishes and translate them into a scaled technical drawing for you to consider. We also supply you with an itemised quotation. The solution we propose may use our standard products, or it may be completely bespoke for your particular space. It might also be a combination of the two.
For enquiries about bespoke, made-to-size items, please contact us at:
info@classic-garden-elements.com