Bespoke Metal Garden Arches, Gazebos and Other Garden Structures
Receive a professional drawing in 2-D and 3-D plus our quote:
Free of any charge or obligation.
Special situations often call for customised sizes and sometimes even special designs. Here at Classic Garden Elements, we are always ready to jump into action when such a situation arises. We would love to customise or design the perfect gazebo, garden archway, garden planter or other product for you that suits your requirements to a T – whether you're looking for something for your favourite spot in the corner of your garden, your terrace, your spacious pool area, your private tennis court, your well-established orchard or your beloved kitchen garden. We can even help you to find elegant solutions to challenging problems, such as how to make the driveway leading to your garage look appealing or how to optimise an unsightly boundary wall between you and your neighbour.
We manufacture bespoke garden products since more than 20 years. You will receive our quote and professional drawing within less than a week
Our engineers have years of extensive experience in finding perfect, classic, beautiful and even extravagant solutions for you and your property. We listen to your exact requirements and wishes and then put together a technical drawing of our suggested design for you. Depending on the situation, we may suggest using our standard structural elements but in bespoke sizes or propose creating an entirely new design – or sometimes even recommend a combination of the two. Usually, once we have had an in-depth discussion with you about your requirements and the necessary measurements have been taken, we have enough information to draft a technical drawing and give you a quote. Once we received all the info it takes us no longer than a week to provide you with a quote and a professional drawing.
---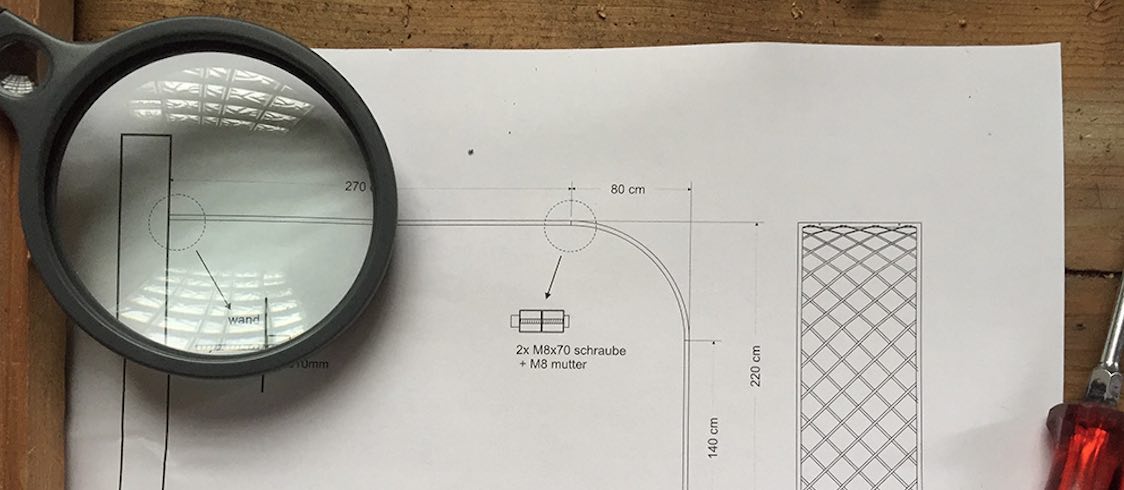 ---
In order for us to be able to put together the technical drawing and prepare the quote, you need to send us an email containing the following information:
a photo of the spot in which you would like to install the garden arch or other structure
a rough sketch of how you envisage it looking once complete
the most important measurements for your dream design
the names of any of our standard products that you could imagine being incorporated.


---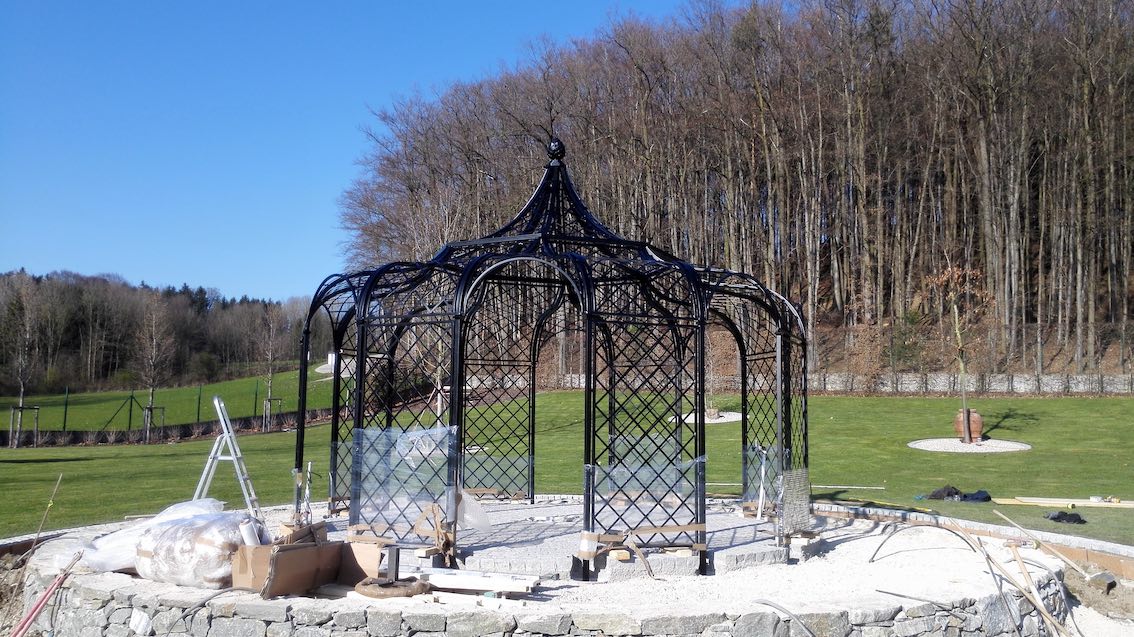 ---
Individuality Is 'In' in the Garden
If you work on Wall Street, it's standard to wear a custom-made suit. It's simply what you do. In the same way, it's common to find bespoke garden structures in formal parks and public gardens. Once upon a time, custom-made products were seen as something for only the wealthiest members of society – for nobility. However, today that's all changed. In the 21st century, owning customised products is a way of expressing your individuality and personality. Choosing a made-to-order product means that compromises are a thing of the past. Instead, you'll end up with something that perfectly fits your specific needs and desires and is likely to be the absolute best solution to any given problem or situation. Are you considering treating yourself to a made-to-measure metal garden arch, gazebo or other garden structure? With the right partner at your side, it's easy to play out your individuality. We offer our customers the full service: we can take on the planning, production, delivery, and even (for larger projects and if desired) the assembly and installation of your dream custom-made structure. We'll even offer you tips when it comes to planting your garden trellis, rose arch or arbour.