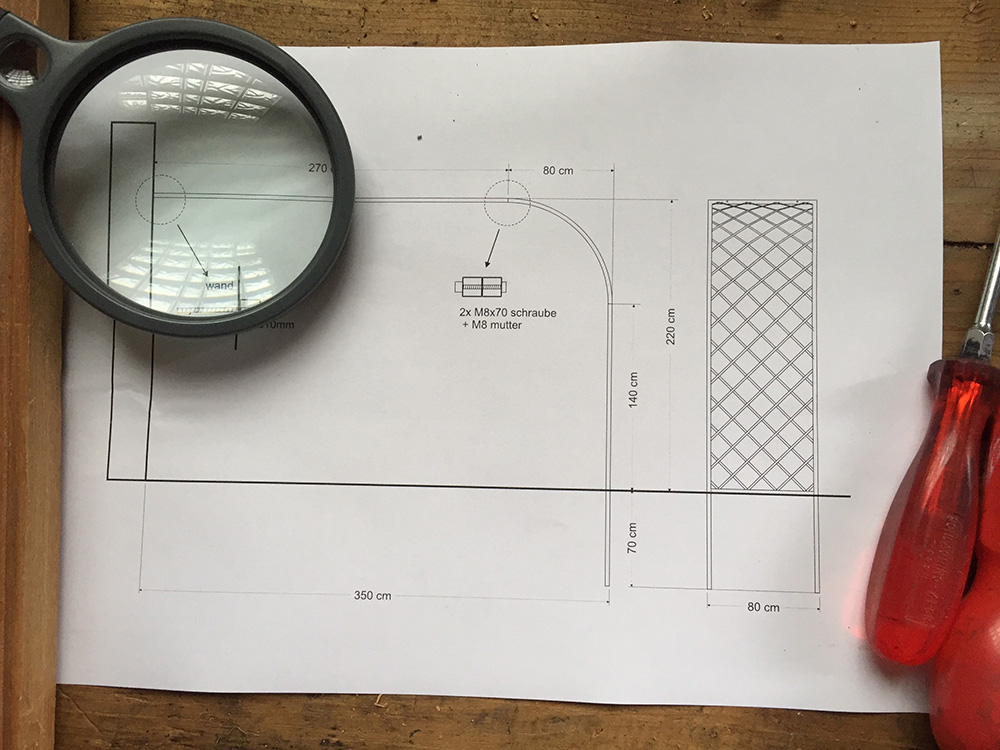 Special situations require special sizes and even special designs.
We at Classic Garden Elements are happy to provide our services for that unique place which is your garden, your terrace, your pool area, your tennis court, a colourful orchard or indeed your very private kitchen garden.
Our engineers will draw on their extensive experience to create solutions and designs that are right for you and your property.
We will will listen to your criteria and interpret this into a technical drawing for you to consider. This may utilize our regular range of standard structures, be completely bespoke or have a combination of the two.
In most cases, after discussing your local requirements and obtaining basic overall dimensions we have enough information to produce a detailed scaled technical drawing and supply you with an itemised quotation.
As a rule we require:
• a photo of the situation as it is now
• a rough sketch of what you have in mind
• some basic measures attached to that sketch
• your idea what design of which of our standard items you would like to use
and will then come up with a technical drawing, a quote and a delivery time.
For any enquiries re bespoke, made to size items please contact us at: