Victorian Rose Arbour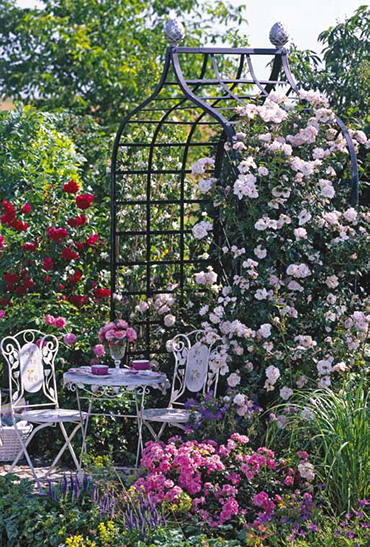 Garden Arbour with a Gothic Appearance
Elegance, polish and sturdiness are the characteristics of this Rose Arbour. It will become the focal point of any garden. A serene refuge from daily stress. Unwind in fragrant seclusion surrounded by honeysuckle under a canopy of roses. A luxuriant, flowering frame for that special bench. An Arbour is most commonly perceived as a shaded refuge usually made from lattice-like processed slats and overgrown with climbing plants.
"Roses, which adorn the architectural structures of a garden, are of crucial importance to the 'garden walls'. Only with the addition of beautiful and attractive plants does even the most refined and generous structural element become a true source of visual pleasure." Tony Lord
Structure made from 0.79" / 2 cm and 1.18" / 3 cm steel band, hot-dip galvanized and powder coated in black. Two pinecone finials cast in aluminium. The arbour must be firmly secured to the ground using appropriate steel anchors (supplied) in concrete. Please secure the help of an expert for the assembly and installation.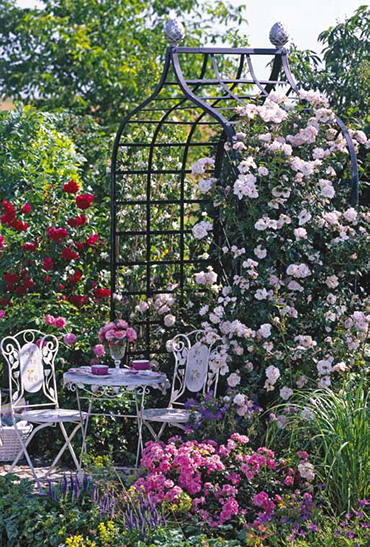 All products of this category
All Product Groups