Eltville Treillage Pillar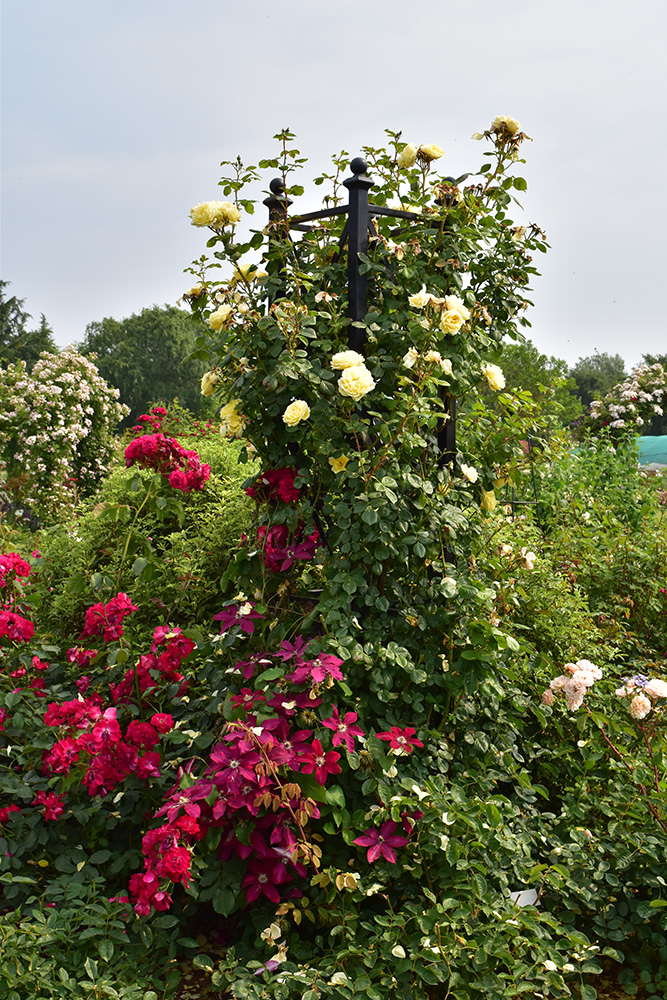 1.100,00

£

Incl. of VAT
Item No.: R33
Height: 8'2'' / 250 cm
securing to the ground: plus 1'7'' / 50 cm steel anchors
Size (at the base): 15.75'' x 15.75'' / 40 cm x 40 cm
Weight: 144 lbs / 65 kg
Click here for a technical drawing
Product Details Eltville Treillage Pillar
The "Eltville" is made of 1.57" (4 cm) steel tubing and 0.79" (2 cm) steel-bands. Hot-dip galvanized and powder coated black. The "Eltville" needs to be firmly secured to the ground using four steel anchors (provided) put in concrete. It is made in one single piece. Other colours on request. 10 years guarantee against rust.
Description
High Pillar for Ramblers
Sculptures, pavilions and three-dimensional plant supports can lend structure and cohesion to a garden in much the same way as formally trained plants. Even in the depths of winter, they create an atmosphere of peacefulness and contemplation. It is important that such features harmonise both with the architecture of the house and with the style of the garden.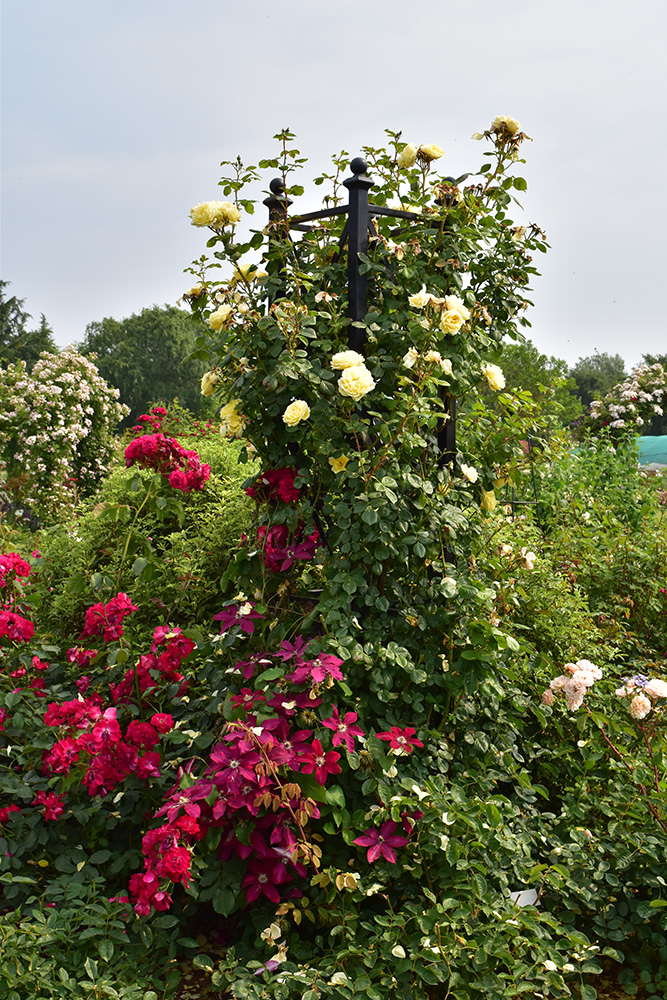 Product Search
Product Details
Treillage Pillar Eltville
Item No.:

Height:

securing to the ground:

Size (at the base):

Weight:

Technical drawing:

Price incl. VAT
R33

8'2'' / 250 cm

plus 1'7'' / 50 cm steel anchors

15.75'' x 15.75'' / 40 cm x 40 cm

144 lbs / 65 kg