Rose Obelisk II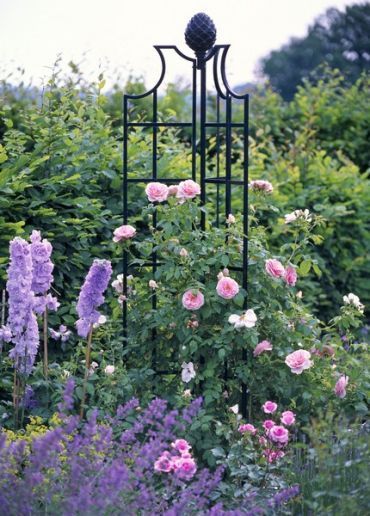 Garden Obelisk for Clematis and English Roses
A Garden Obelisk which re-evokes the grace of the Belle Époque. The delicate design of this Garden Obelisk harmonizes particularly well with the elegant blossoms of the clematis and English roses. Stunning emphasis for a box parterre. Poetry for eyes tired of prose.
For small gardens Obelisks are a gift from heaven. They enchant with the least requirement of space, and add a fragrant dimension. Such beauties need a safe stand. An anchorage in the concrete plug is, however, only necessary in locations particularly exposed to the wind or when planted with strong growing climbing or shrub roses.
Structure made from 0.59" / 1.5 cm steel tubing and steel bands.
Hot-dip galvanized and powder coated black. Pinecone finial cast in aluminium.
Item No.:

Height:

securing to the ground:

Diameter:

Width per Panel:

Weight:

Technical drawing:

GBP:
R4

6'10'' / 210 cm

plus 14'' / 35 cm

24'' / 60 cm

12'' / 30 cm

40 .lbs / 18 kg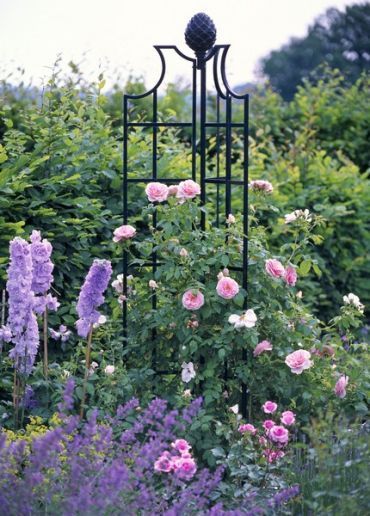 All products of this category
All Product Groups