Garden Obelisk I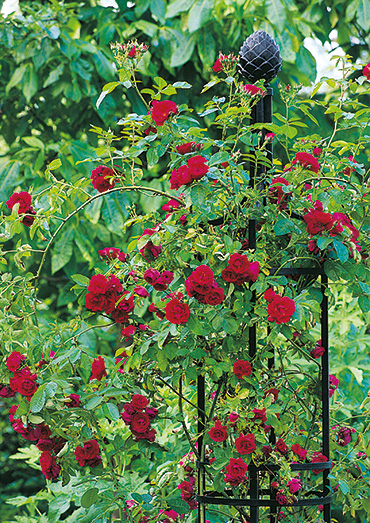 The evergreen of Garden Obelisks
Classic and robust Garden Obelisk. Lends height and form even to the smallest garden. When planted with roses, this Garden Obelisk will transform even neglected and dull corners into cascades of scent and colour. Either singly, in pairs or in groups, these Garden Obelisks will create attractive focal points in your garden. Placed at the edge of each site of a walkway, these climbing columns represent an effective alternative to a Rose Arch.
Climbing roses have a tendency to shoot upwards and remain smooth at the lower end. They will however blossom evenly from the ground up, when bound in a spiral around the Obelisk. The same is also true for shrub roses, which tend to grow straggly and unkempt. They lean their heavy, hanging blossoms gratefully against this column.
Structure made from 0.79" / 2 cm steel tubing and steel bands. Hot-dip galvanized and powder coated black. Pinecone finial cast in aluminium.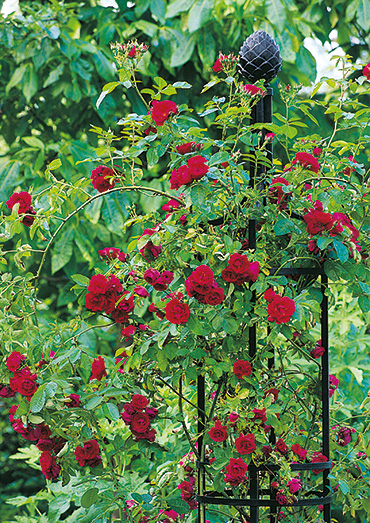 All products of this category
All Product Groups