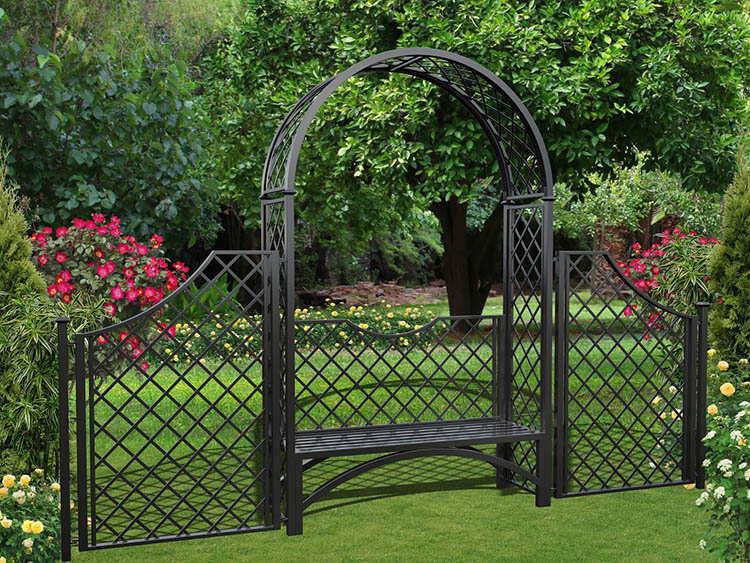 29 Jul

Trellis Arch and Garden Trellis Arch

Throughout history, arches have been synonymous with elegance and beauty. Nowadays trellis arches are a popular garden decoration due to their stylish and versatile characteristics.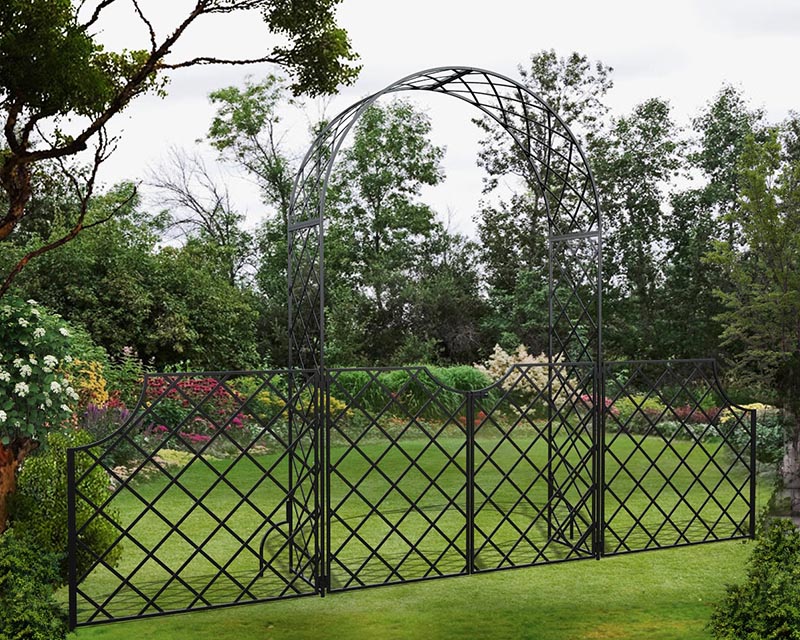 ---
Why Purchase a Metal Trellis Arch?
Whether your garden is large or small, a trellis arch can be a great addition to any outdoor area. However, before purchasing one you'll want to think about what purpose it'll serve. Here are some ideas to get you started.
Creating a Focal Point
Due to its shape, a trellis arch naturally creates a frame for your garden. Placing an arch over a particular feature will instantly draw attention to it. Display the best aspects of your garden with our stunning Bagatelle Round-Top Garden Arch.
A Grand Entrance
From the Arc de Triumph in Paris to the Arch of Constantine in Rome, archways never fail to impress. A trellis arch is a simple yet effective way to create a grand entrance. Consider our Portofino Romanesque Garden Arch to establish an imposing entryway to your garden.
Adding Height To Your Garden
A garden trellis arch is ideal for growing climbing plants. The trellis design supports foliage, encouraging it to flourish around the archway. It allows you to grow plants at different levels, providing an interesting contrast to flowerbed flora.
Creating Shade
Cultivating plants around a trellis arch creates a shaded area. When the sun is burning down, you'll need simply to sit under the arch to escape the heat.
For an Event
A trellis arch is a breathtaking addition to any outdoor event. Consider our Speke Hall Wedding Metal Arch for a beautiful wedding setting.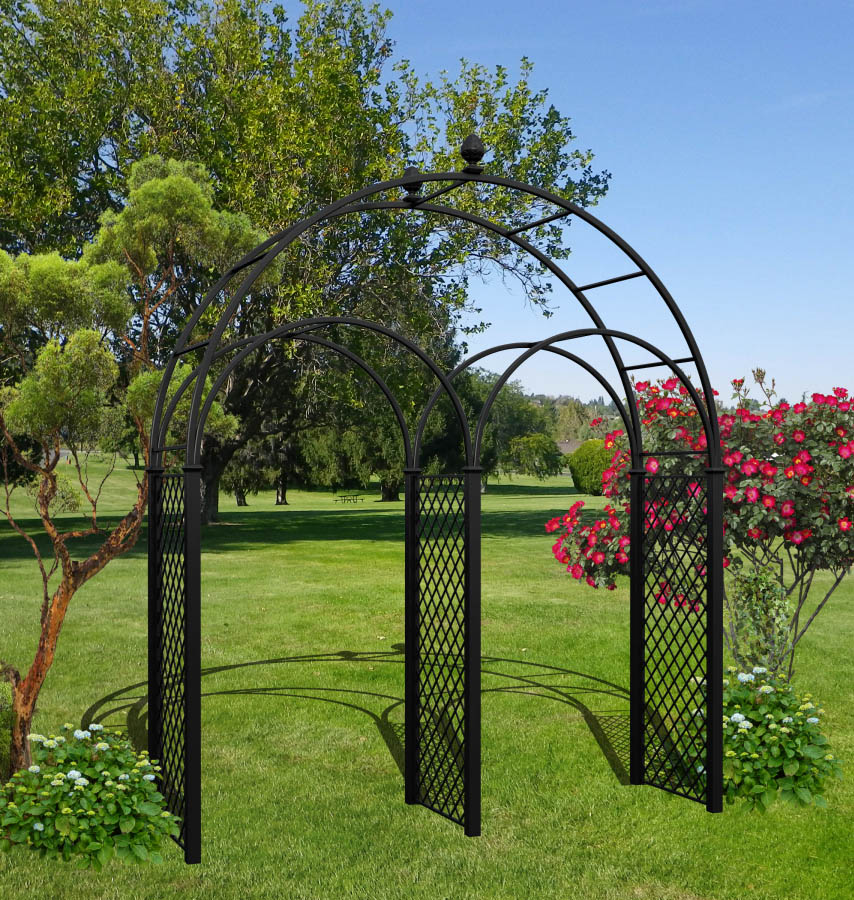 ---
How To Style a Garden Trellis Arch?
A trellis arch is an exquisite piece in its most simple form. However, to get the most out of it, we recommend decorating it with climbing plants. Here's a list of some popular climbing plants for use on a trellis arch.
Roses
Roses are an ideal choice for growing on a trellis arch. The variety of colors available means you can easily find the perfect match for your garden. If you're feeling extra bold, you can mix different colors.
Watch out for those troublesome thorns. If they might be a problem, you can plant thornless roses instead.
Jasmine
Jasmine is perfectly suited as a climbing plant and is always a popular choice. Its small white flowers will add a delicate effect to any trellis arch. Not to mention the wonderful perfumed scent of these flowers will leave you feeling light-headed with delight.
Ivy
For the less than keen gardeners out there, ivy is a great choice for a climbing plant. It's relatively easy to care for and won't require hours of garden maintenance. It'll also provide ample shade when fully developed around the trellis arch. Perfect for relaxing under during a midsummer afternoon. Whichever way you choose to style a trellis arch, you won't be disappointed with the result. Rest assured your garden will be transformed from dull to dazzling with this stunning addition.