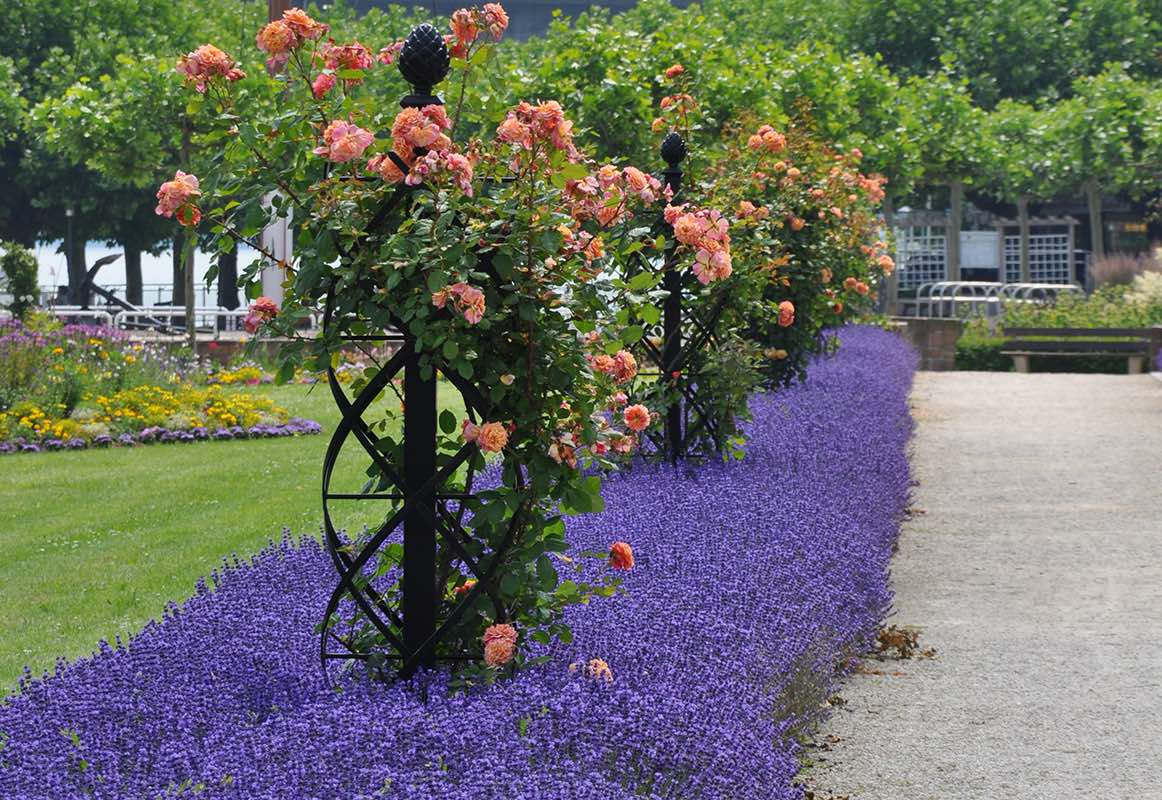 26 Apr

Rose-Planted Garden Obelisks

'Charleston' Garden Obelisks by Classic Garden Elements with the 'Aloha' climbing rose and Hidcote Blue English lavender on the banks of the Rhine in Worms. The distinctive 'Charleston' Garden Obelisk by Classic Garden Elements' planted with the Kordes Climbing Rose 'Aloha' (2003). This romantic rosette-shaped flat rose stands out with its densely packed petals and intensely fruity fragrance. The buds are deep apple-red at first, opening up in a shade of apricot before turning rich creamy yellow as they begin to fade. The blooms of about 10 cm appear in clusters, so that it is possible to enjoy the whole range of colour at any one time between June and October – a unique theatre of colour. Spent blooms should be deadheaded regularly.

When attached to a Classic Garden Elements Charleston Garden Obelisk, the 'Aloha" grows to a height of 3 metres. At the Rhine Promenade in Worms, the 'Aloha' climbing rose's long shoots are trained spirally around a Classic Garden Elements' Charleston Garden Obelisk. Spent blooms are cut back to encourage new growth.
---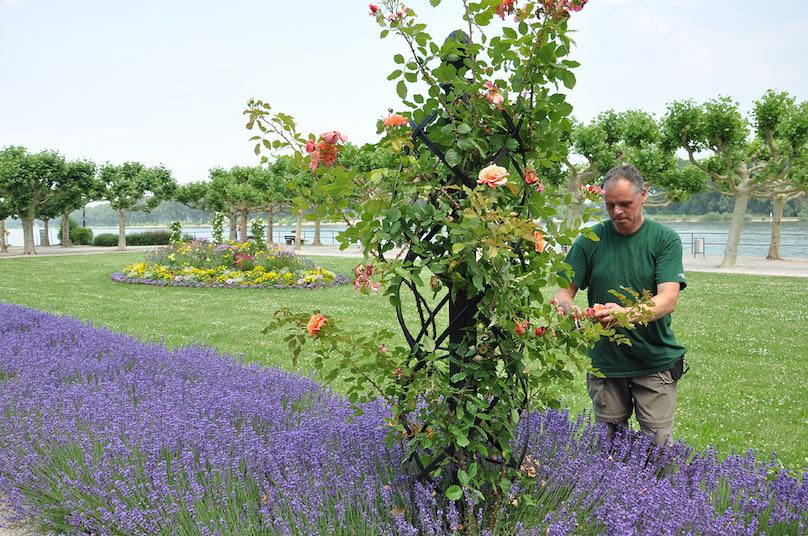 ---