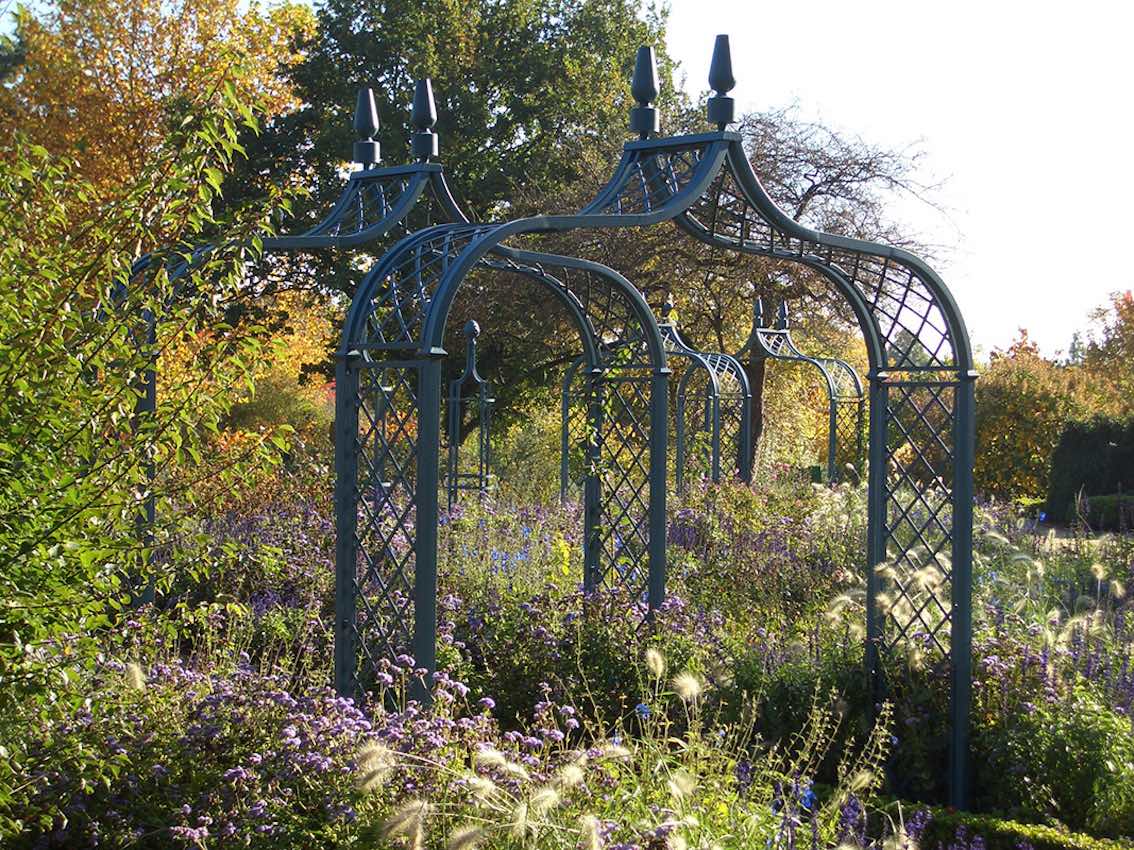 04 Jun

Metal Garden Arches

While metal garden arches are usually the priciest, I think it's fair to say that you absolutely get what you pay for! Metal is the perfect material for being outside, as it will withstand all types of weather. The best arches are made from high quality metal that resists rust and they usually come with a lengthy warranty that offers further peace of mind that your money is being well spent. Whether your garden is large and spacious or small and narrow, a metal garden arch is a great addition for adding structure, style and a touch of glam! Rose arches in particular are a beautiful way of displaying one of nature's best flowers for everybody's eyes to feast on.
The Finished Look
While rose arches look amazing once they're finished, there's a lot of handiwork that goes into getting them to that stage. Buying the garden arch is just the beginning! Next you need to get yourself some climbing roses, and strategically place them on the arch. Anyone can do it, and you'll feel greater pride knowing that you did it on your own. Check out this video for a little guidance on how to train climbing roses: 
Choosing An Metal Garden Arch
You don't need a specific style to create a beautiful rose arch, so you have the flexibility to choose whichever garden arch stands out to you. You'll notice that there are a lot of different shapes and sizes, so decide where you'll put your arch so you can measure how much space you have to work with. Smaller metal arches can be placed anywhere, and can be used on their own as stunning garden centerpieces or they can be used in pairs to create a beginner and an end to a pathway.
The Victorian Rose Arch 'Kiftsgate has a unique design that is instantly recognisable and will add perfect style to your garden. If you prefer the simpler design, you may opt for the Roman Round-top Garden Arch 'Bagatelle that lets the roses speak for themselves.
If you're after something big and bold that'll get the neighbours talking, why not consider the Villandry' Rose Arbour? A little different from the usual garden arch design but no less amazing. This arch gazebo gives you a much bigger surface space to add lots of climbing roses and really create something special. It's large size means you can incorporate plant pots around the four sides of the arch and underneath you may consider placing a bench of a water feature to finish the elegant design. Whichever metal garden arch you choose on, you certainly won't be disappointed. Your garden will become your pride of joy and your favourite place to be.