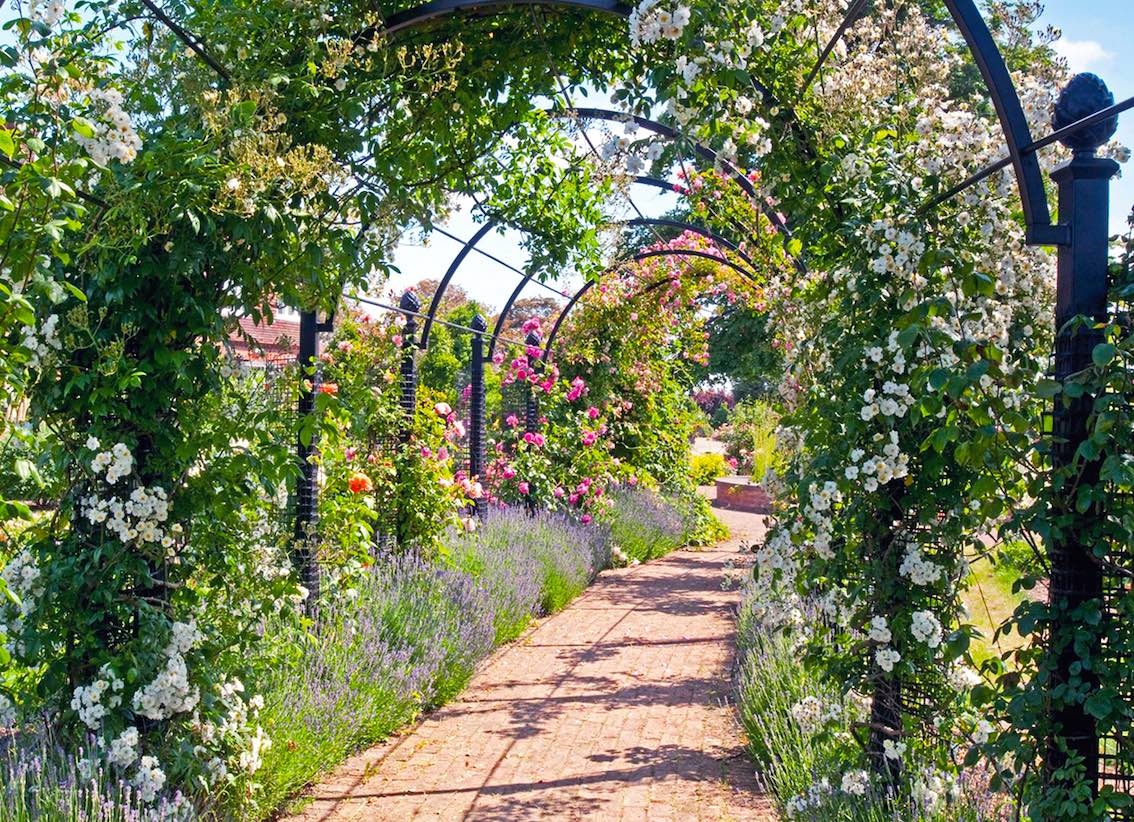 04 Apr

Garden Archways

Garden archways will always be a great way to add class, elegance and style to your garden no matter what shape or size it is. There's something simply stunning about a garden archway, that seems to lure people into wanting to take a walk through the outside world. With so many different options to choose from the material to the colour to the shape and size; you can ensure that your archway is the perfect addition to your garden and that it matches its surroundings. Whether your garden is big or small, an archway is a simple yet effective way to make it more beautiful and enticing.
---
Choosing The Purpose of Your Garden Arch
Before choosing which arch is most suitable for your garden, you need to decide where it will go and what it's purpose will be. Do you want the arch to highlight a particular area within your garden? Will you use the arch to surround a seating area or to form part of the entrance into your garden? Do you want the arch to be a stand alone centrepiece, that sits in the middle of a pathway? The options are endless, but your choice will determine the style of garden archway that you pick.
Wooden Arches
A wooden garden arch can be great if you're working with a smaller budget, as they tend to be significantly cheaper than metal. The wood is usually treated to withstand bad weather, insects and rot and although they won't last as long as a metal arch you will still get a lot of use out of it for a number of years. Use a wooden arch to highlight pathways and entrances within your garden, for a true rustic design. The website of Stuart Garden Architecture is a great place to start if you're new to wooden garden arches. It gives you the classic style that you want, without breaking the bank.
Metal Arches
A metal arch makes a bold feature in the garden, while still maintaining the softness and elegance that we all want from a garden arch. You'll find various varieties of metal arches, so you have more flexibility in deciding where in your garden they should go. Smaller, gated gardens may want to consider the Victorian Rose Arches 'Kiftsgate' or the Round-Top Roman Garden Arches 'Bagatelle' as a great way to define their entrances. Larger gardens have more space to work with, and can choose tall and wide arches to really make a statement. Archways can be used as a centrepiece or they can be incorporated as ways of highlighting walkways or flowerbed areas. Using more than one at a time is also a great way to create an alluring tunnel effect, as you walk through an array of flowers and plants that blossom from all around.
Consider the Victorian Rose Arch 'Brighton' or the Romanesque Round-Top Garden Arch 'Portofino' for a truly stunning showstopper, that'll ensure that your garden stands out and surely outshines all of the other gardens within the neighbourhood.