Villandry Roman Rose Arbour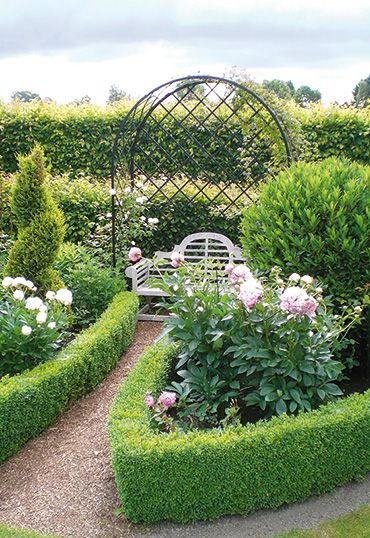 1.690,00

£

Incl. of VAT
Item No.: R1
Height: 9'2'' / 280 cm
Width: 6'7'' / 200 cm
Depth: 28'' / 70 cm
Weight: 198 .lbs / 90 kg
Click here for a technical drawing
Product Details Villandry Roman Rose Arbour
The Villandry Roman Rose Arbour is welded from 0.79" (2 cm) and 1.18" (3 cm) steel bands, hot-dip galvanized, and powder coated in black. Other colours available on request. You will need a specialist contractor (hard landscaper) to install the rose arbour in a suitable place using the anchor supplied with the product. Alternatively, it is possible to attach the arbour to a secure base, e.g. to a stone or concrete plinth. Included in the price are five anchors. Delivery takes place in larger parts with our truck. Bespoke items possible, made to your size and requirement. 10 years guarantee against rust.
Description
A Shady Retreat in your Rose Garden
An arbour is a shady retreat, usually made of lattice-like slats and swathed in climbing plants. Some of the most delightful examples in France can be found at Villandry, one of the best-known Loire castles. Here, following the medieval tradition, half-round, red-rose-covered wooden arbours mark the crossing of paths in the world-famous kitchen garden. In contrast to a pergola, which was originally an arched or pillared passageway connecting the house with the garden, an arbour is free-standing. Whereas pergolas are often left open at the top, an arbour should be as completely covered with vegetation as possible, giving us the feeling that we are protected under a roof of green.
Video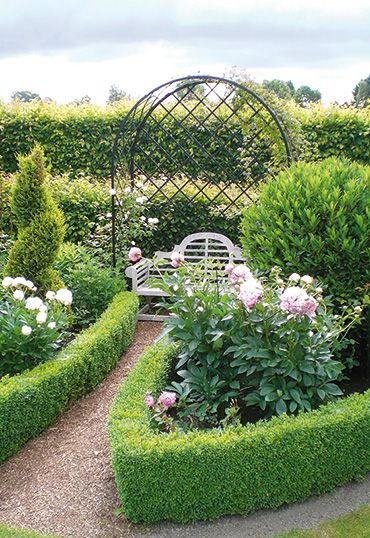 Product Search
Product Details
Item No.:

Height:

Width:

Depth:

Weight:

Technical drawing:

Price incl. VAT
R1

9'2'' / 280 cm

6'7'' / 200 cm

28'' / 70 cm

198 .lbs / 90 kg