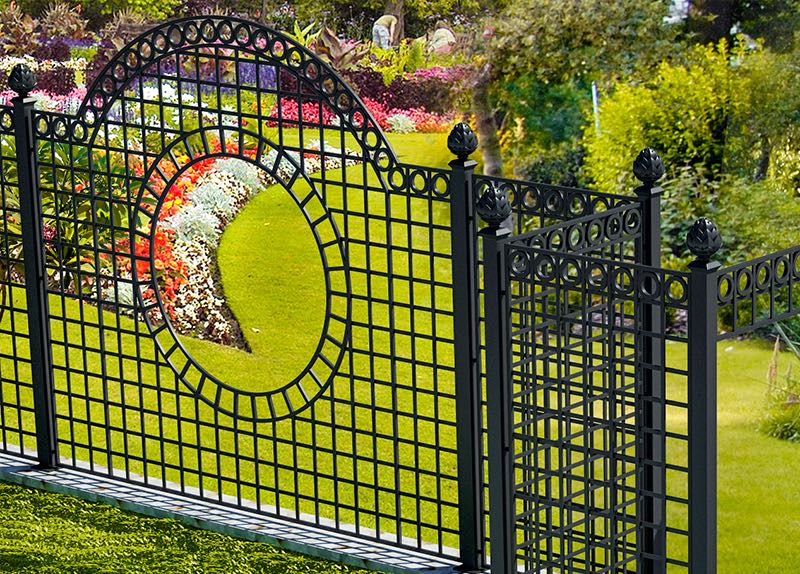 25 Oct

Metal Garden Fence

When delving into the world of garden fences you'll see they're usually made from either metal or wood. This poses the question of which is better? To answer this we'll look at some of the advantages and disadvantages of each material. 
---
Popular woods for garden fences include pine, cedar, cypress, and redwood.
Advantages Woods
Relatively inexpensive.
Lower initial cost compared to metal.
Simple to install.
Disadvantages Woods
Require regular maintenance.
Needs to be replaced eventually, even if maintained.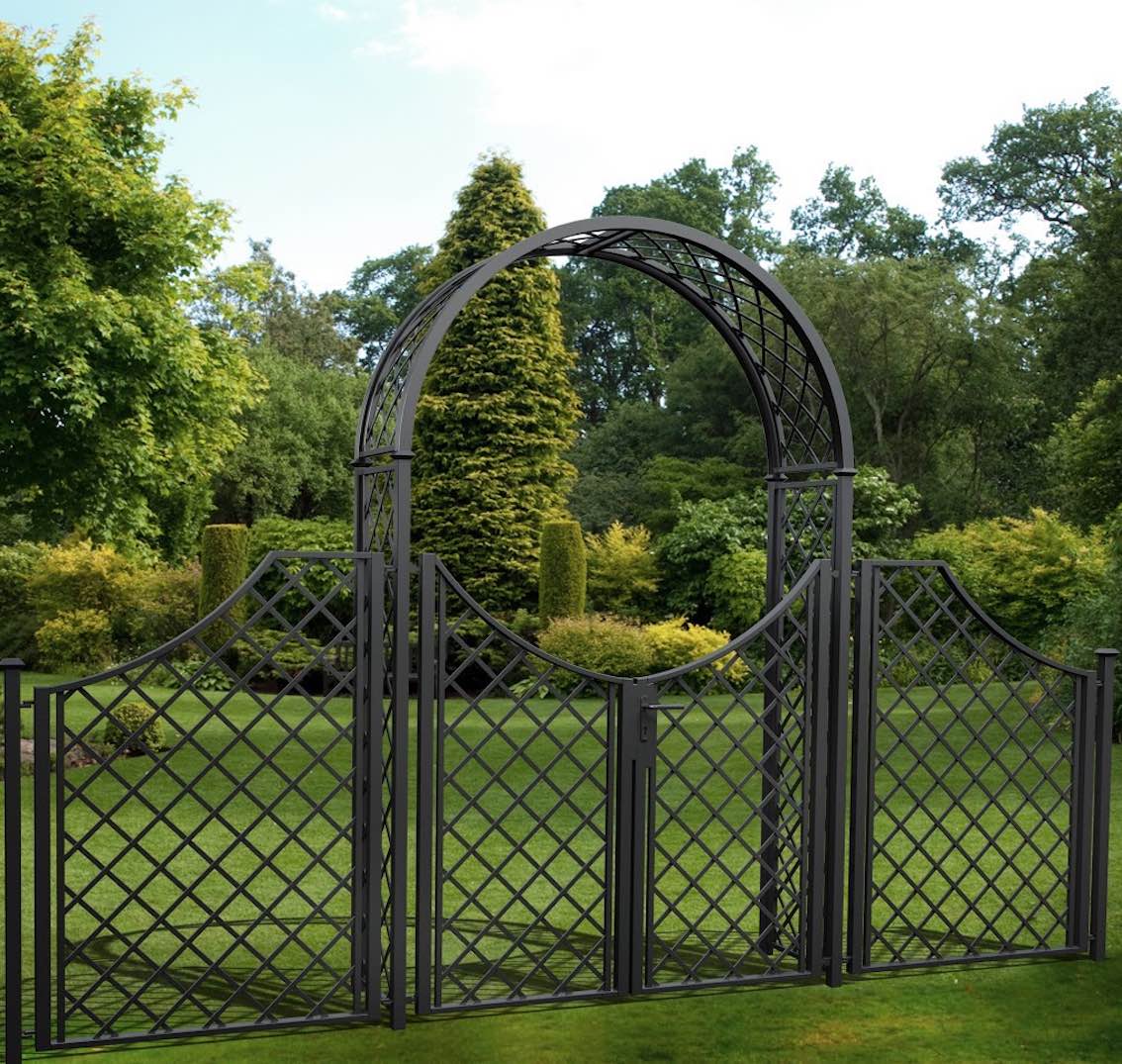 ---
Metal fences are usually made from wrought iron, aluminum, or chain link.
Advantages Metal
Require little or no maintenance.
Durable in harsh weather conditions.
Longer lifespan than wood.
Disadvantages Metal
Higher initial cost compared to wood.
The main drawback of a metal fence is its higher initial cost in contrast to wood. However, this is offset by the long lifespan of metal and its minimal need for maintenance. At Classic Garden Elements our metal fences are made of wrought iron and treated to increase their durability. Our commitment to quality doesn't end here though as we also offer a 10-year guarantee against rust.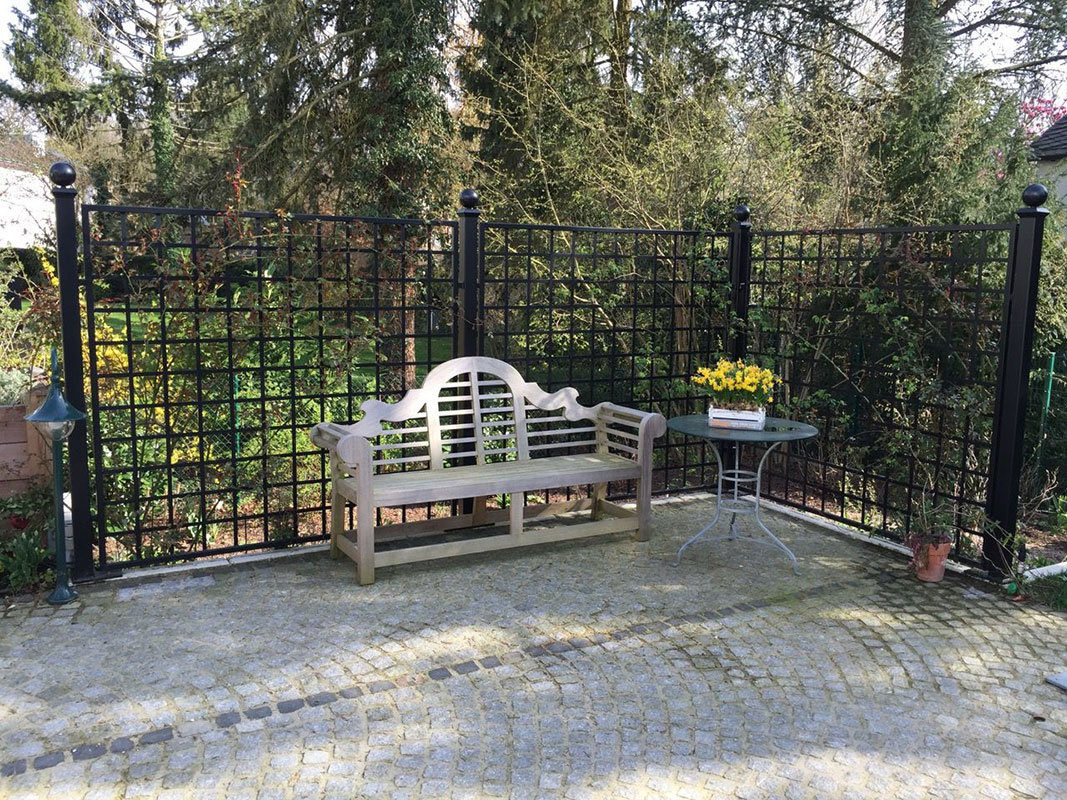 ---
Why Purchase a Metal Fence?
Metal fences are an incredibly versatile feature for any outdoor area. Their sophistication and style make them a great addition to gardens, terraces, restaurants, parks, and hotels.
Defining a Boundary
Metal fences are ideal for defining your property lines, particularly if you have neighbors. When the boundaries of your land are blurred, a metal fence is an efficient way to rectify this.
Security
Whether it's to keep a pet in or intruders out, a metal fence is an excellent way to protect yourself. Unlike their wooden counterparts, metal fences are extremely strong, making it difficult for perpetrators to break in. Our Gropius Iron Railing Privacy Screen ensures security and privacy at all times.
Divide an Area
If you want to separate parts of a garden, a metal fence can be a great option for achieving this. It allows you to easily divide an area without closing it off completely.
Decorative
Let's not forget that as well as being practical, metal fences are also an artistic feature. Their striking yet elegant designs ensure they're a stunning addition to any area. For an eye-catching style that's sure to impress, consider our Trianon Rose Treillage Set.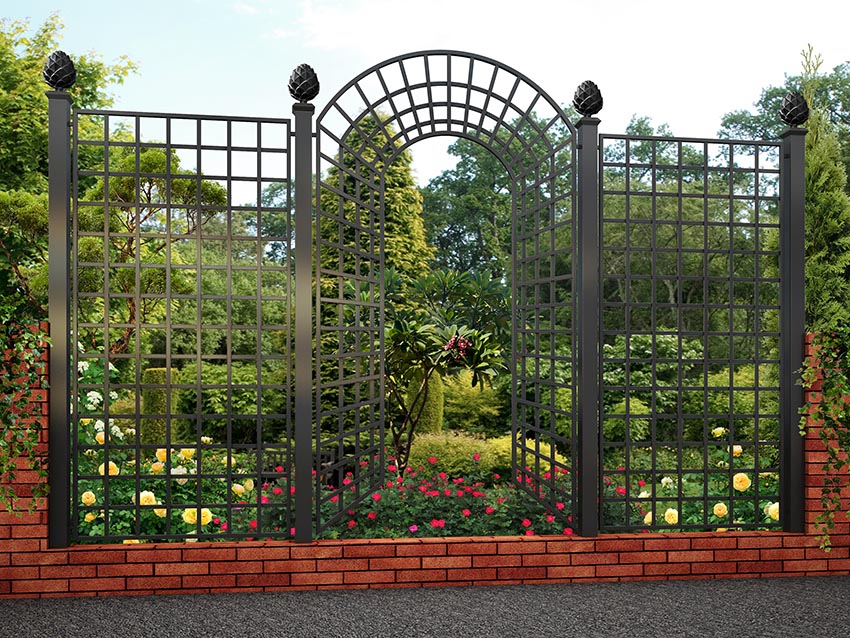 ---
Styling a Metal Fence
While metal fences can look fantastic left exactly as they are, you also have the option to be creative.
Climbing Plants
If a metal fence has a trellis design it's easy to grow climbing plants on the panels. This helps blend the fence with the rest of the garden and also adds a dash of color.
With a Hedge
Hedges are a natural way to block out noise from the outside world. However, they lack many functions of a fence. Enjoy the benefits of both by placing a metal fence against a hedge for a charming and practical garden accessory.
An All-Rounder
At Classic Garden Elements there's no need to compromise between functional and decorative. Our wide selection of exquisite metal fences means you can have the best of both worlds.