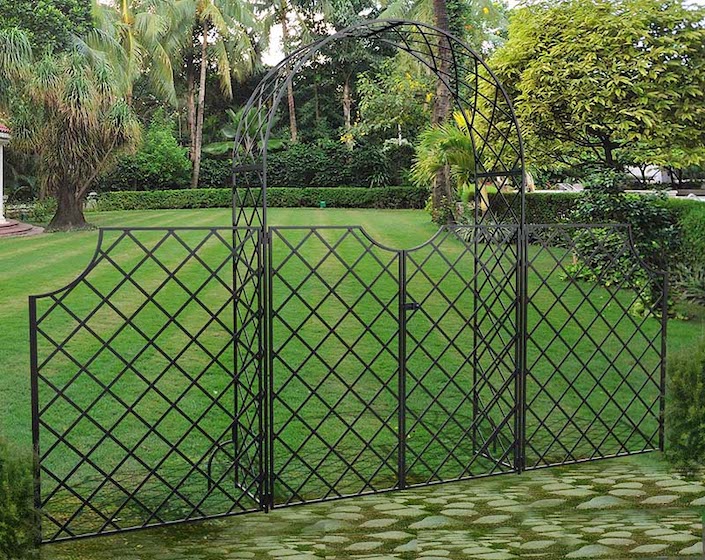 23 Sep

Iron Garden Arch Gate and Arch Garden Gate

If you're looking to breathe new life into your garden, an arch garden gate could be a great option. With many different designs available, you're sure to find the perfect piece. Still not sure it's the right decision for you? Let's take a look at just some of the ways an arch garden gate could enhance your garden.

Appearance

An arch garden gate is a striking addition to any outdoor area. Whether you opt for classic or modern, this feature will attract attention for all the right reasons. If you enjoy cultivating plants, an arch gate is perfect for growing climbing foliage. Transform your garden into a haven of nature with our Brighton Garden Arch With Garden Gate.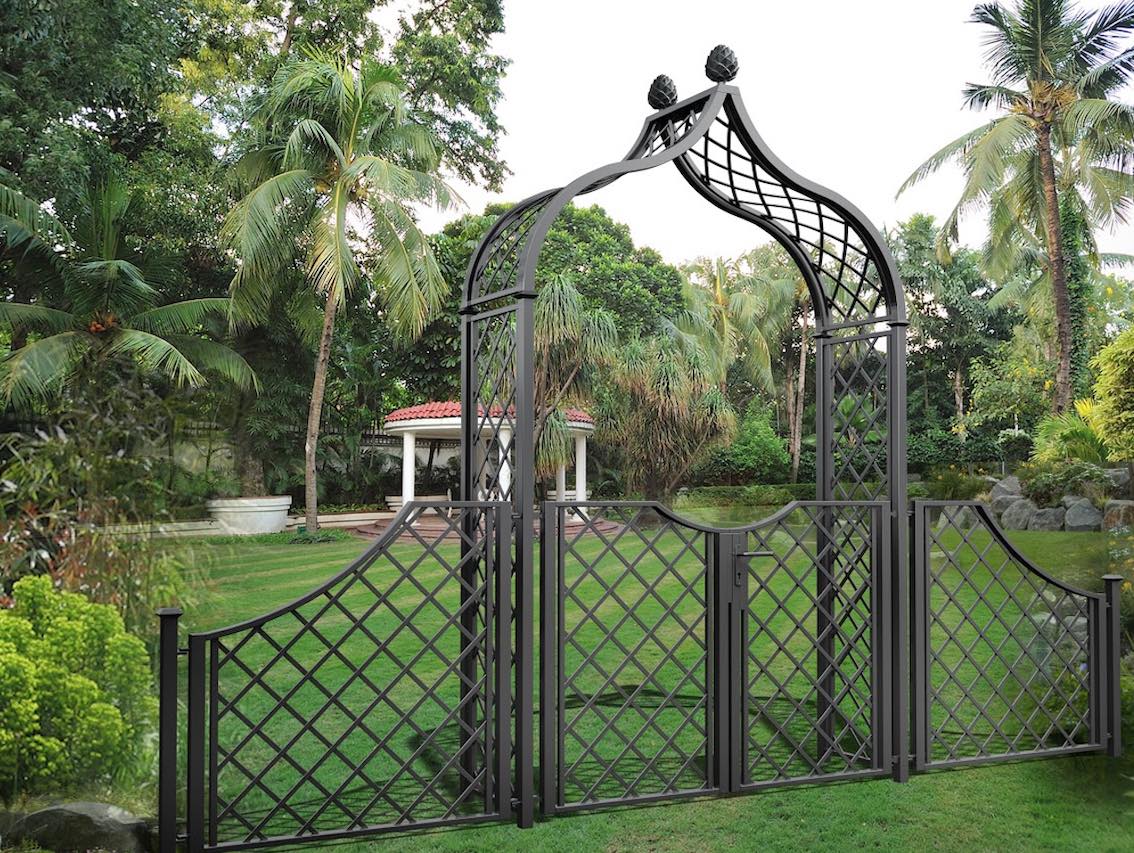 ---
Practicality
An arch garden gate retains all of the practical aspects of any ordinary garden gate. You can use it to separate areas of your garden, announce an entrance, or frame a pathway. For an arch gate that'll never fail to impress, consider the Kiftsgate Garden Arch With Garden Gate. Garden arch gates are available in many different sizes. No matter the size of your garden, you'll be able to find the perfect fit. Here at Classic Garden Elements, in addition to the standard size, we offer a made-to-measure service.
Encourage Wildlife
Growing plants around an arch garden gate is a fabulous way to achieve a picturesque feature. It also provides a wonderful haven for wildlife. From birds to bees, your arch gate will bring the best of nature to your garden.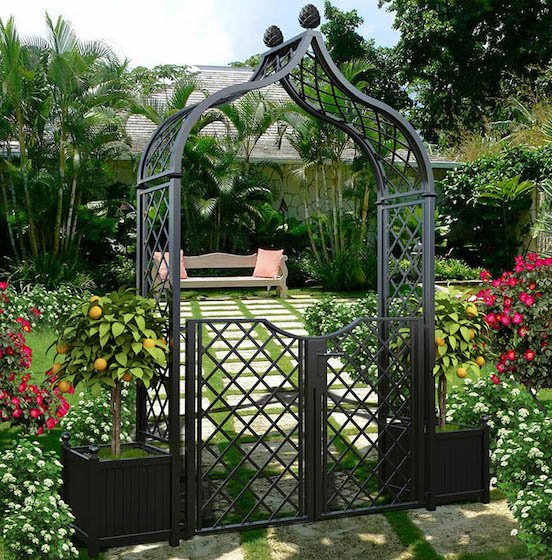 ---
What Are the Benefits of an Iron Arch Gate?
For over 5000 years mankind has been forging items made of iron. Nowadays arch gates made from iron are a popular feature for outdoor areas. Here are some of the many advantages of an iron arch gate.
Strong
A garden arch gate needs to be strong. Nobody wants to wake up one morning to find that their cherished feature has become warped out of shape. As we've already said iron is extremely strong. Even with everyday use, a metal arch gate will stand the test of time.
Durable
When purchasing an outdoor adornment, you'll understandably need to know it'll stand up to all weather conditions. If the metal has been treated properly then it'll withstand the harshest of environments. Classic Garden Elements offer a 10-year guarantee against rust on our garden arch gates.
There're just a few things to remember before purchasing an iron garden arch gate.
Price
Iron arch gates are usually more expensive than those made of wood. However, they're more durable and therefore have a longer lifespan. This could potentially offset the higher price paid for an iron arch gate.
Secure
You'll need to make sure an iron arch gate is properly fixed to the ground before using it. Iron is extremely heavy so you'll want to avoid potential accidents by ensuring it's secured properly. We would recommend hiring a professional to install your arch garden gate safely.