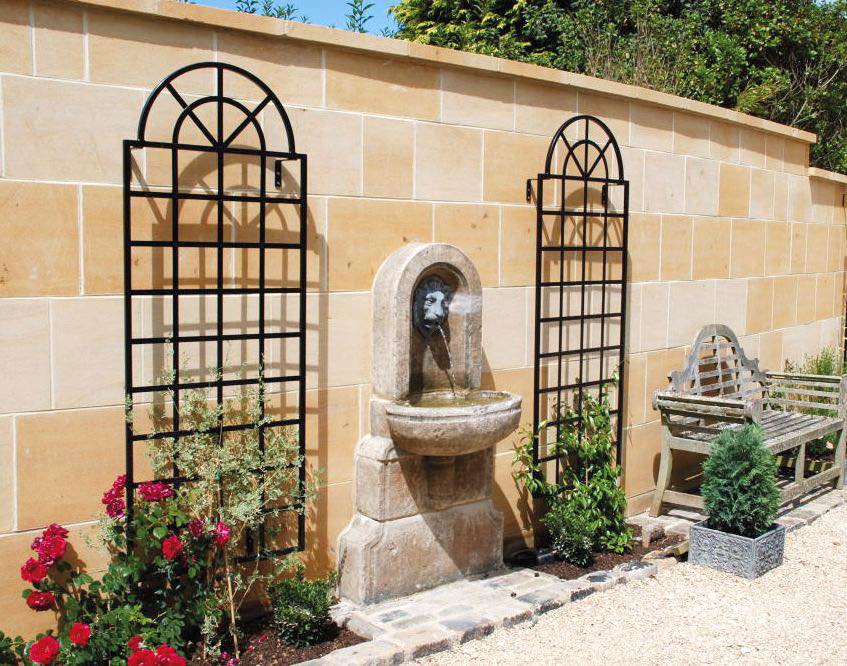 15 May

Garden Trellises

Using a trellis in your garden is a perfect way of still incorporating vines and climbing plants without needing lots of space to do so. Wall trellises in particular are great, because they attach to a wall or fence in your garden and don't take up any of that precious ground space. Metal trellises are usually a favourite when it comes to picking a material, due it to being long lasting and weather resistant. They'll usually come in different shapes and styles so while they're compact and space saving, they still make an impact on making your garden stand out.
Ways To Incorporate A Garden Trellis
The most convenient option for a trellis is against a wall or fence, because you still get a beautiful finish without taking up lots of garden space. You can create your own design by incorporating plant pots and other plants around the trellis, based on the shape and design that you choose. Garden trellises can be very versatile, so think outside the box and be creative when deciding on the best placement for yours. The TREILLAGE METAL WALL TRELLIS provides you with a big area to space out your crawlers and vines, so that they can be put proudly on display. The diamond shapes of the trellis add their own sense of elegance, really bringing the wall to life. This design is great if you have a large wall space that you can attach the trellis to, so that the plants have freedom and to grow.
Wall-mounted Garden Trellises
You can also find trellises that are designed to surround drainpipes, which is perfect if you have ugly pipework that is ruining your garden's natural beauty. The ESPALIER METAL GARDEN TRELLISES are usually narrow but they're tall, so you get a true crawling effect from the plants that you attach to it and you get to hide any drainpipes behind it. It's a win-win! Use a plant pot and stand it infront of a POUNDBURY METAL WALL TRELLIS to give the effect that the flowers are growing out of the pot and up alongside the wall. While these wall-mounted trellises add a touch of fun and excitement to the garden, they still maintain style and elegance that'll ensure you have a eye-catching centrepiece for all to see.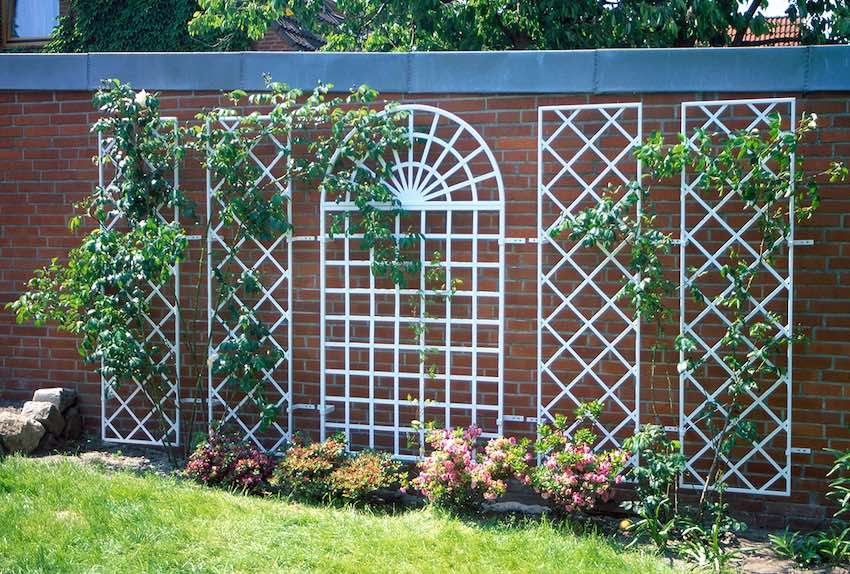 ---
How Do They Attach?
When you purchase a trellis, they should come with the appropriate fixtures that you need to secure it to the wall. You'll be able to attach the trellis to a brick or stone wall, or a wooden fence. Be mindful if attaching the trellis to a fence, however, as the fence must be solid and secure enough to hold the trellis without risk of it toppling over and ruining your plants. With lots of designs to choose from, which trellis will you decide on for your garden?