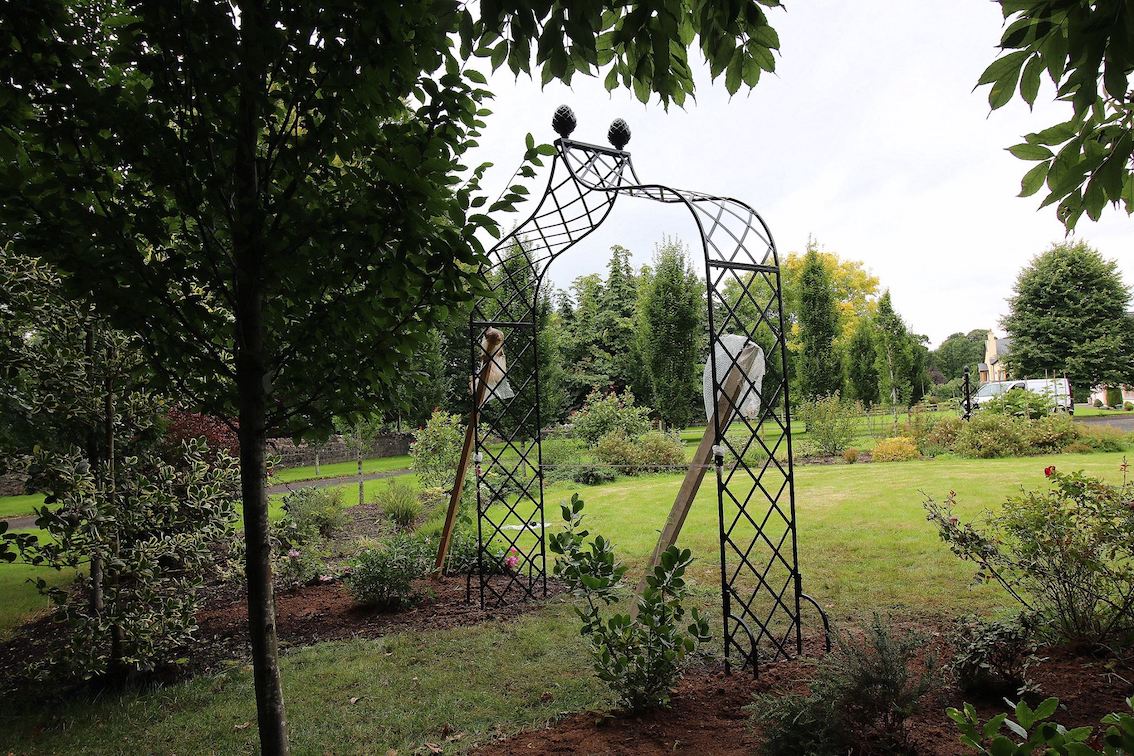 14 Feb

Construct and install a garden arch
Installing a metal garden arch without ruining your garden
The 280-cm-tall Kiftsgate Victorian Rose Arch weighs in at 32 kilos. When installing this gorgeous rose arch, concrete foundations are a must. Once it is well secured into the ground, the structure will be totally wind- and stormproof. The process of installing a metal arch can seem a bit overwhelming at first. How will your new metal garden arch be delivered to you? Will you be provided with everything you need to install the structure? Will you ruin your garden in the process? Do you need any machinery or special equipment to get the job done? Can you carry out the installation work yourself, or should you get in a specialist? Our customers often have these kinds of questions spinning around in their heads when they're considering buying one of our garden arches. We normally recommend that you get a local landscape gardening company to build and install your garden arch. In Ireland, our local partner Owen Chubb Landscaping can do this for you, for example. But even if you do hire a professional service, it's still good to understand the process involved in installing a rose arch. To help you out with this, we've documented the process of installing the Kiftsgate Victorian Rose Arch and have tried to answer any questions you might have about the whole process!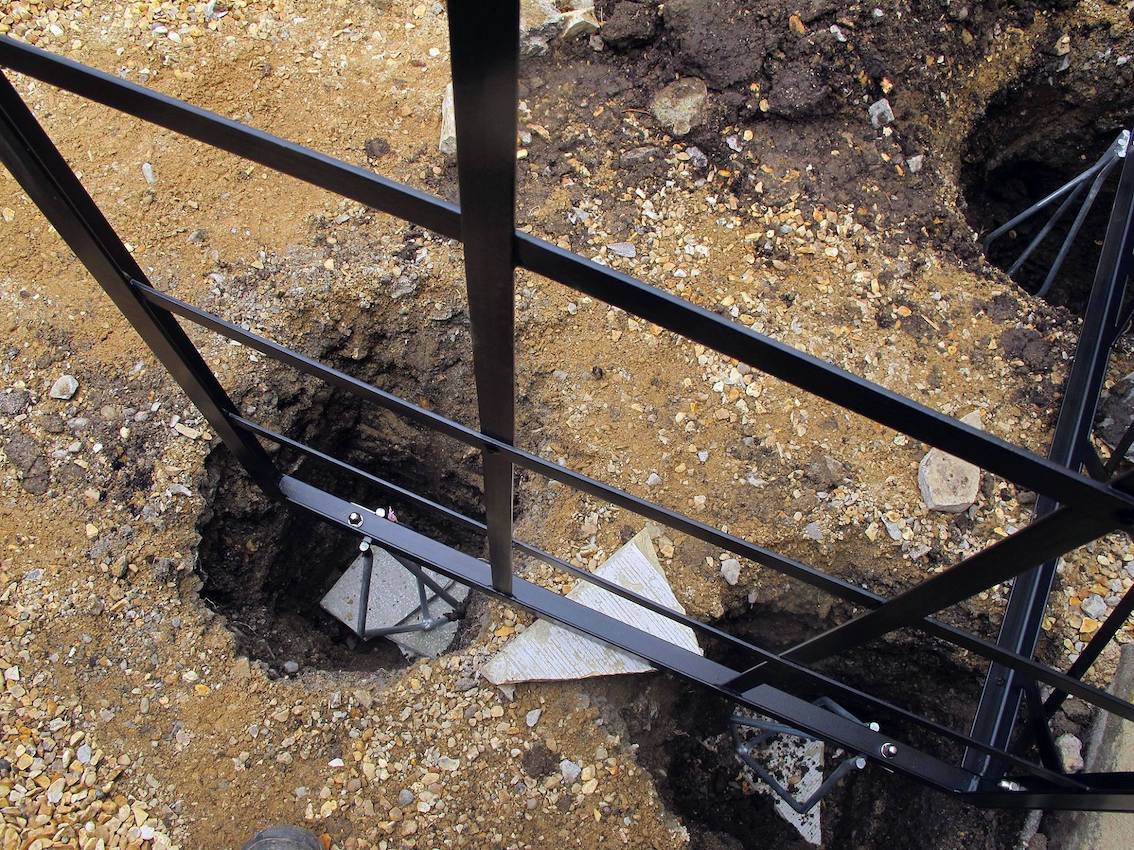 ---
How is the metal garden arch delivered to customers?
We offer free delivery of our metal garden arches to many European countries. Within Europe our own driver will deliver your rose arch, using our own van. We also deliver overseas, for which we use a freight forwarder, usually sending our garden archways via air freight. The Kiftsgate Victorian Rose Arch is made up of two side panels and two roof pieces. Each of these four sections consists of metal bands and tubing that have been welded together to form a single solid piece. These four pieces are slotted together and then secured into the ground with submersible screws that will be hidden once the structure is in place. The eight ground anchors (two inner and two outer ground anchors for each of the two side panels) come as standard with our garden archways.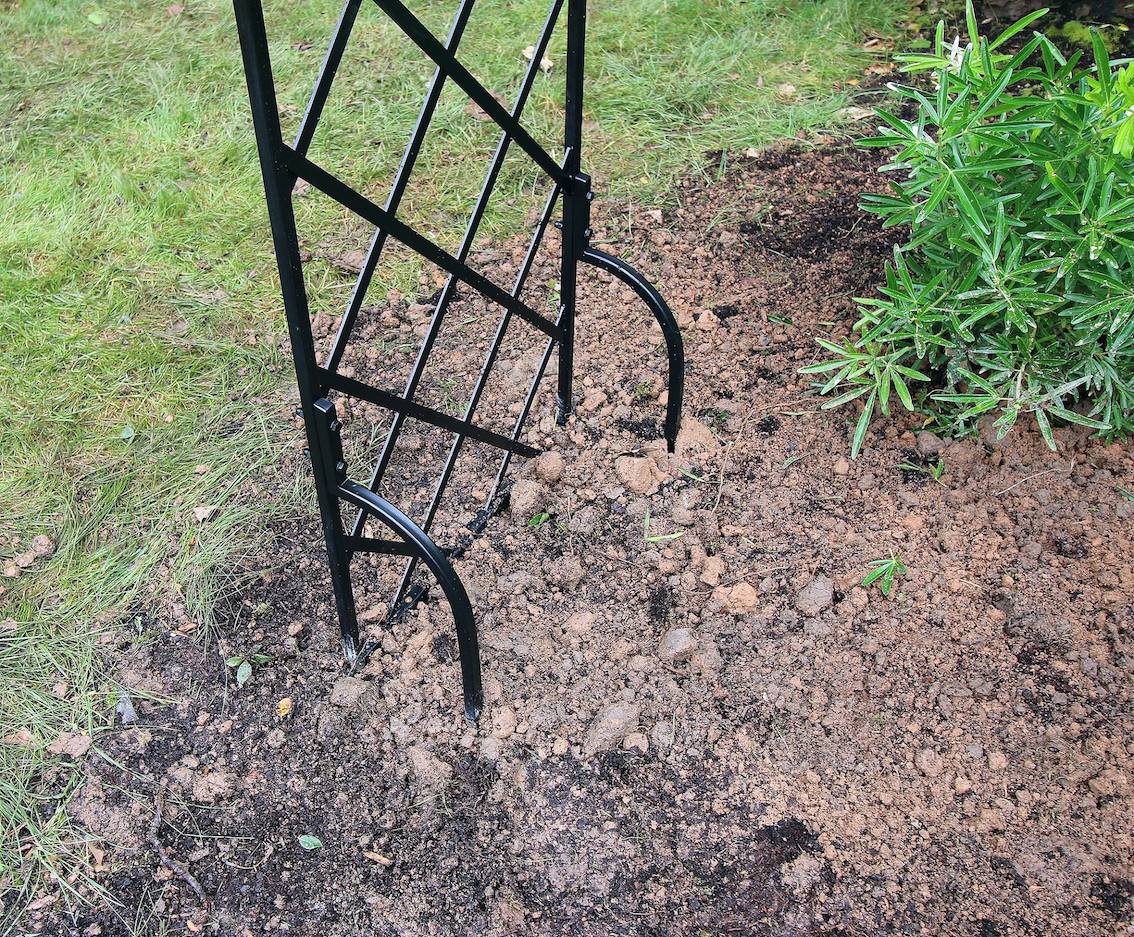 ---
How is the rose arch secured into concrete foundations?
Once you've chosen the perfect spot for your new garden arch, you need to dig two holes in the ground, each of which needs to be around 100 cm deep. Fill each hole with a 20-cm layer of gravel or grit (with should have a grain size of 16–32 mm). This ensures that the foundations will be frostproof. Now you need to assemble the garden arch, including the inner and outer ground anchors. It's best to do this when the structure is lying on the ground. Then stand the rose arch up and place it – along with the eight ground anchors – into the holes you just dug. Next you need to position it correctly. We recommend using a spirit level or plumb line for this. Professionals tend to use a laser spirit level. When the structure is in position, you need to secure it in place so that it can't move. Wooden supports or large stones work well for this. Now pour a high-quality, fast-setting concrete mix into each of the two holes. The concrete should end around three to five centimetres below the outer ground anchors. Using a bar or wooden batten, stir the concrete to make sure that no bubbles form, then smooth over the surface. Once the concrete has cured, you can remove the supports and cover the concrete with gravel or soil. If you want your garden archway to stand on a hard surface, then you can also order it with welded-on base plates, so that it can be bolted to your terrace, path or patio.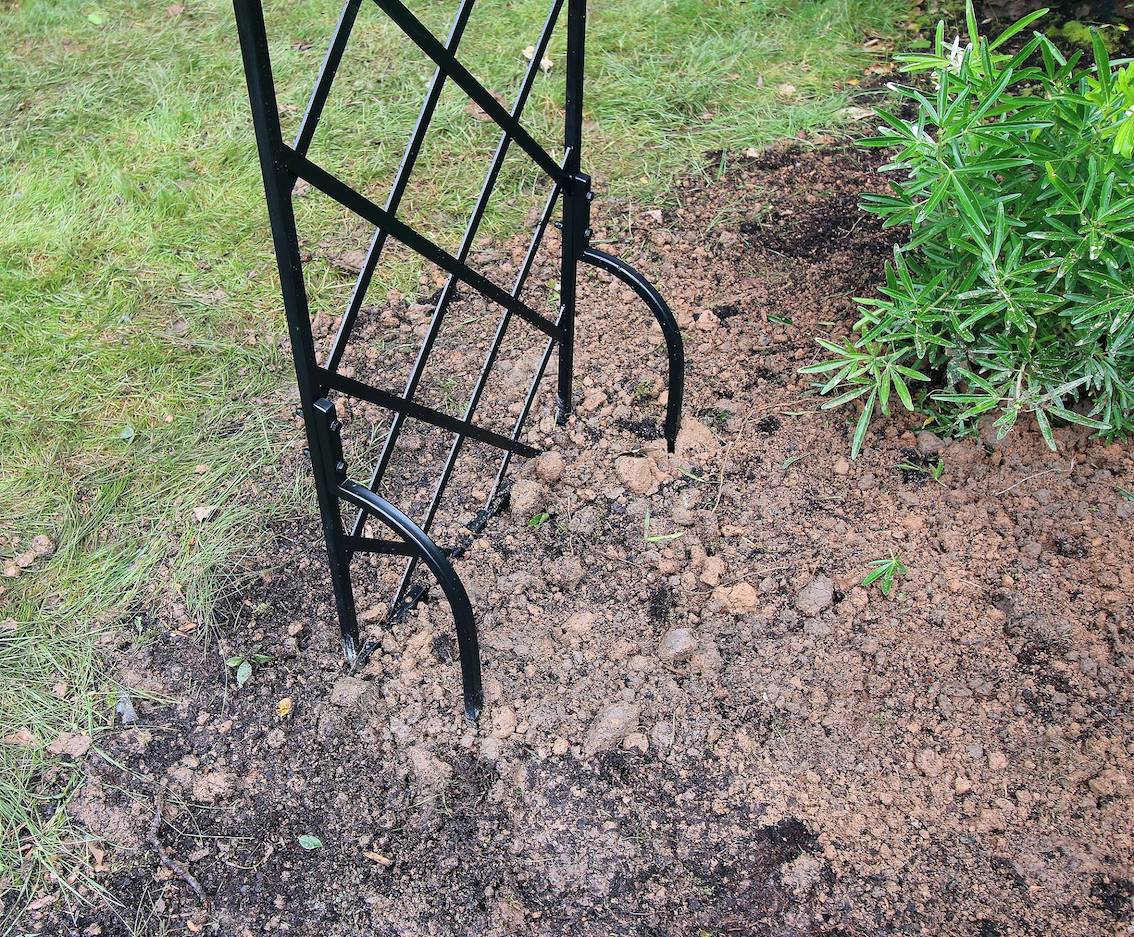 ---
Will the lawn be damaged?
You will need to remove the grass in the area where your new rose arch will stand – but none of the rest of your lawn need be touched. If you hire an experienced local hard landscaper to install the structure for you, then they will remove the grass before construction begins, and store it carefully until it can be put back in place later on. A good hard landscaper will ensure your garden and lawn do not suffer as a result of the installation work. If the soil in your garden is of normal quality, then you will not need a mini digger or any other machinery to dig the foundation holes. All you'll need is a rake, a shovel and a spade.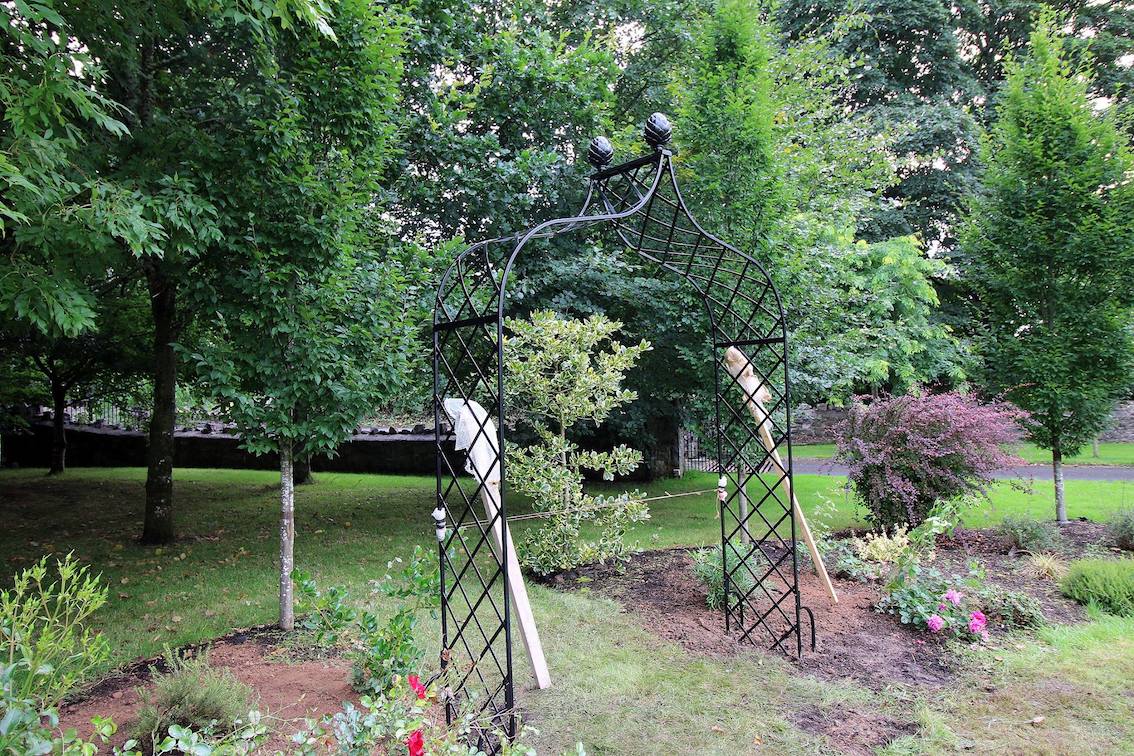 ---
Who can install a metal rose arch with concrete foundations?
We recommend that you hire a hard landscaper or professional gardener to install your garden arch. An experienced landscaper will be able to install the structure for you in a matter of hours. In the photos, you can see a Classic Garden Elements Kiftsgate Victorian Rose Arch that has been professionally installed in the garden of our contractor Owen Chubb Landscaping. The next day, the owners started planting their new metal garden arch, which unites two separate flower beds and structures the garden in an incredibly attractive way. Hopefully we've succeeded in shining some light on the rose arch installation process so that you have more idea of what to expect now. If still have some questions or would like to discuss a bespoke garden arch, please get in touch. We'd be happy to help!