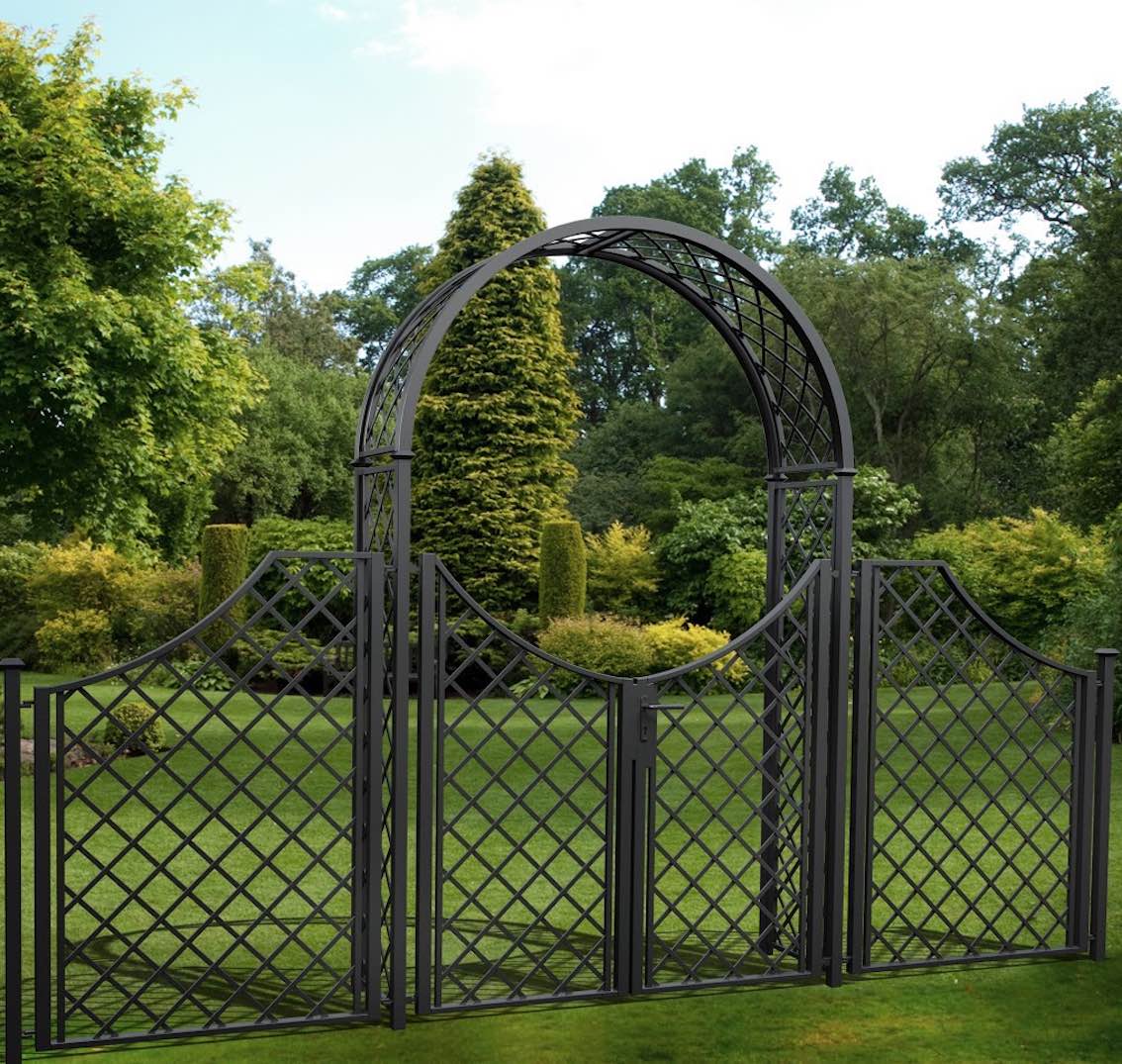 03 Sep

Why Choose an Arch Gate?

From quaint countryside cottages to grand manor houses, an arch gate is always an alluring adornment. Are you on a quest to breathe new life into your garden? If so, an arch gate may be the answer you're looking for. Here're a few reasons as to why you might choose an arch gate for your garden.

An Interesting Alternative

A garden gate isn't usually a noteworthy feature, it's a necessity designed to serve a purpose. However, with an arch gate, this is different. The arch design creates a frame around the gate, transforming it into a decorative feature. Ranging from modern and simple designs to classic and intricate, it's easy to find something that suits. For an exceptionally elegant style, consider the Brighton Garden Arch With Garden Gate. The ornate trellis design sits beautifully in any garden and the decorative pine cones add a touch of grandeur.

Versatile

In the real world, practicality is just as important as design. With an arch gate, you won't have to compromise on either. The gate serves as an effective barrier, while the arch incorporates style and taste. An arch gate can be used to divide sections of a garden, as an entrance, or simply as a decorative element. Our Portofino Garden Arch With Planters and Gate is ideal for creating a grand entryway.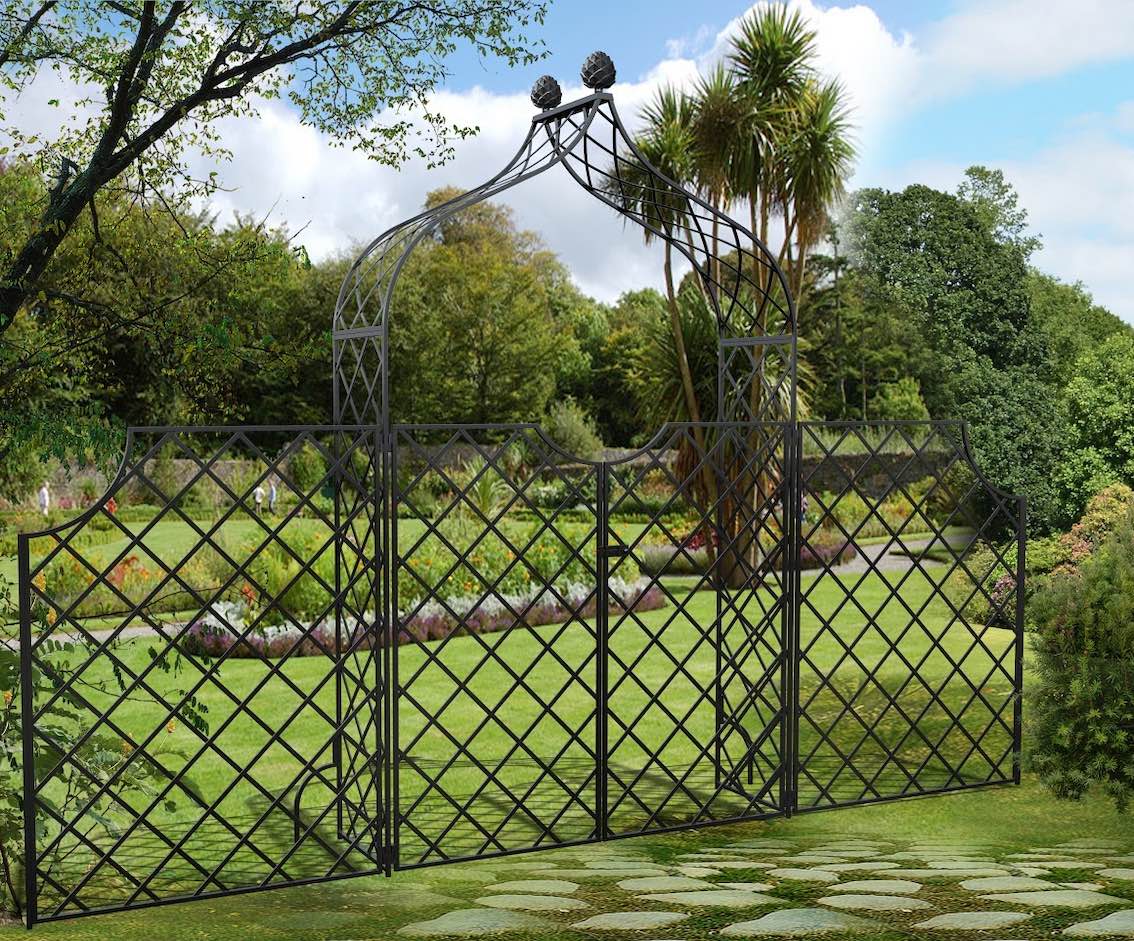 ---
Freedom To Style
Perhaps you like to spend hours on the upkeep of your garden. Or perhaps you like to keep gardening to a minimum. With an arch gate, it doesn't matter which category you fall into. The beauty of this garden piece is that you can do as little or as much as you like by way of styling. Left in its simplest form, an arch gate is a stunning piece. However, for those of you with green fingers, it's perfect for growing plants around it. For a wonderfully natural effect, consider growing roses around our Bagatelle Garden Arch With Gate.
Suitable for Any Garden
The great thing about an arch gate is that it creates height in a garden rather than width. While it looks great in a large garden, it can easily be incorporated within smaller gardens too.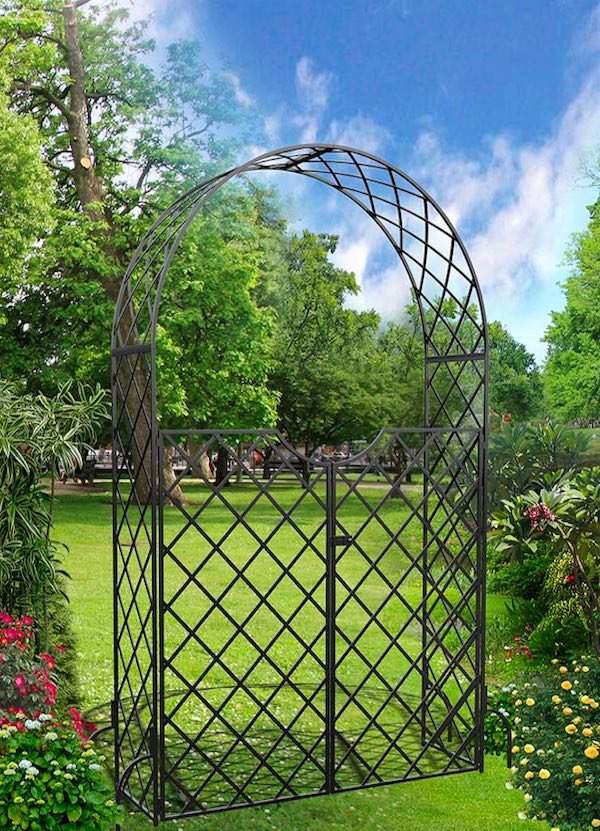 ---
Wood or Metal Garden Arch?
Wood and metal are the two most common materials that arch gates are made from. Before choosing a material there're a few important things to take into account.
Wood Garden Arch
A wooden arch is generally cheaper than its metal counterpart but it may not last as long. A wooden arch gate will usually be lighter than metal so it's easier to transport and move around. This type of gate is ideal for bringing a touch of the countryside into your garden, creating a rural impression.
Metal Garden Arch
A metal arch gate is a great choice for anyone who wants to make a statement. It'll be tough and durable enough to withstand the harshest of elements. Here at Classic Garden Elements all of our metal arch gates have been treated to repel rust. This ensures they remain in pristine condition. Arch gates are a marvelous way to upgrade a conventional garden gate and add sophistication to any outdoor area. Why have ordinary when you can have extraordinary?