Kiftsgate Victorian Rose Arch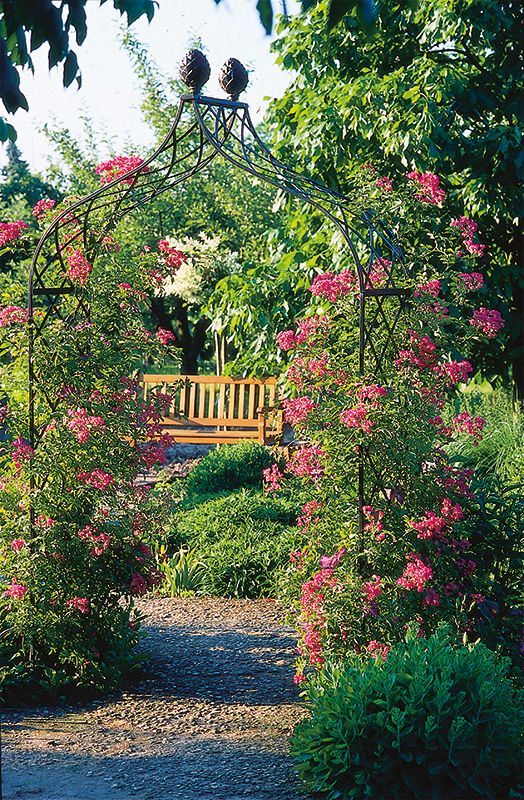 Product Details Kiftsgate Victorian Rose Arch
Structure made from 0.59" (1.5 cm) steel tubing and steel bands. Hot-dip galvanized and powder coated black. Two pinecone finials cast in aluminium. Must be firmly secured to the ground using eight steel anchors in concrete (provided). Please secure the help of an expert (hard landscaper) for the assembly and installation. Other colours on request. 10 years guarantee against rust.
Description
A Garden Gateway to Paradise
Please come through, and enter a another world! Inspired by the craftsmanship of the Victorian age, our pinecone-topped Rose Arches are reminiscent of yesteryear. Swathed in a blanket of climbing roses, the Kiftsgate Rose Arch evokes an atmosphere of romance in any garden, whether as the frame for a spectacular vista or the seductive entrance to a hidden paradise. At weddings, major birthdays, and other special occasions, a richly-decorated rose arch provides the perfect backdrop. It is no accident that so shapely an arch as our Kiftsgate model should symbolise a gateway to happiness.
Video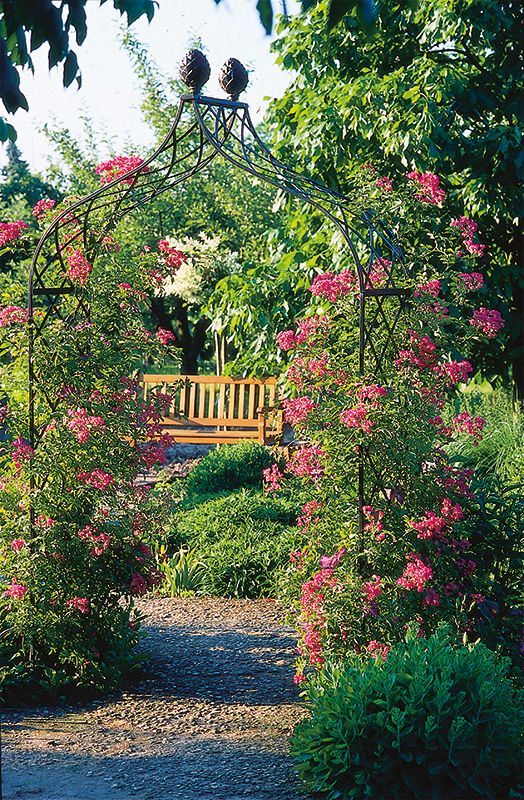 Product Search
Product Details
Victorian Rose Arch Kiftsgate