Round Top Trellis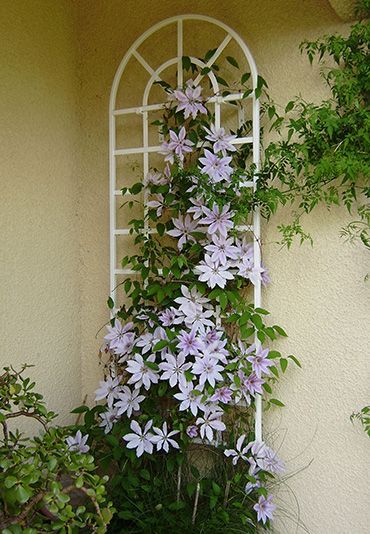 350,00

£

Incl. of VAT
Item No.: R9-15
Height: 5'8.11'' / 173 cm
Width: 28'' / 70 cm
Depth: 0,79'' / 2 cm
Weight: 33 .lbs / 15 kg
Click here for a technical drawing
Product Details Round-Top Trellis
The structure of the R9-15 is made from 0.79" (2 cm) steel tubing and steel bands. Hot-dip galvanized and powder coated black. Attachment hooks provided for a recommanded wall-trellis distance of 3.94" (10 cm). Not included are wall plugs and screws. Other colours on request. 10 years guarantee against rust.
Description
Wall Trellis for Clematis
The Round Top Trellis will show those delicately coloured clematis blossoms at their best and provide an ideal support for their fragile woody stems. Wrought iron quality distinguishes these trellises from alternative plant supports. Even without plants they lend character and class to otherwise dull, vacant walls. Filled with blossoms they become the most beautiful link between house and garden.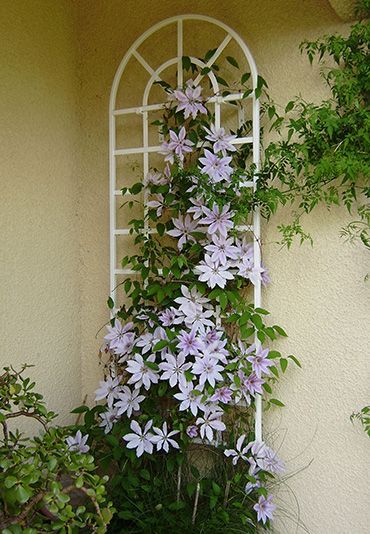 Product Search
Product Details
Item No.:

Height:

Width:

Depth:

Weight:

Technical drawing:

Price incl. VAT
R9-15

5'8.11'' / 173 cm

28'' / 70 cm

0,79'' / 2 cm

33 .lbs / 15 kg