Bagatelle Round-Top Arch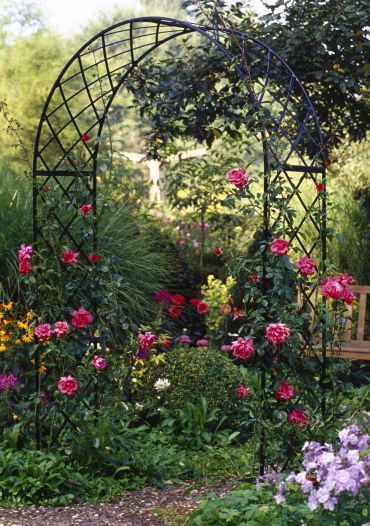 Product Details Bagatelle Round-Top Arch
Structure made from 0.59" (1.5 cm) steel tubing and steel bands. Hot-dip galvanized and powder coated black. Must be firmly secured to the ground using eight steel anchors in concrete (provided). Please secure the help of an expert (hard landscaper) for the assembly and installation. Other colours on request. 10 years guarantee against rust.
Description
Classic Wrought-Iron Arch
These classic wrought-iron arches carry with ease the heavy splendour of countless rose blooms. Standing in line, one after the other, the round-top arches can form a romantic arcade leading perhaps to a statue, a bench or a fountain. Their dimensions are calculated to allow plenty of headroom. Even in early summer, when cloaked with a canopy of sumptuous colour, the arches remain invitingly spacious. Moreover, if trained to grow horizontally (or at least at an angle), climbing roses will produce significantly more branches and blooms. So, why not take advantage of the generous width of the Bagatelle Round-Top Arch to enhance your display?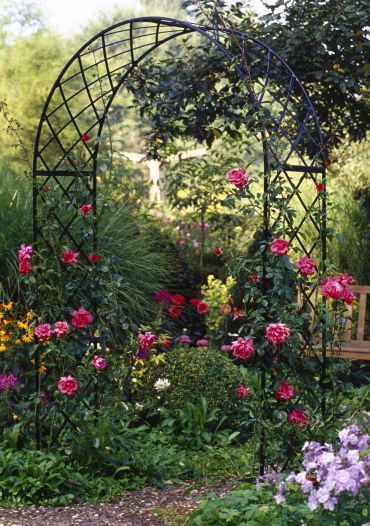 Product Search