De Rigueur Trellis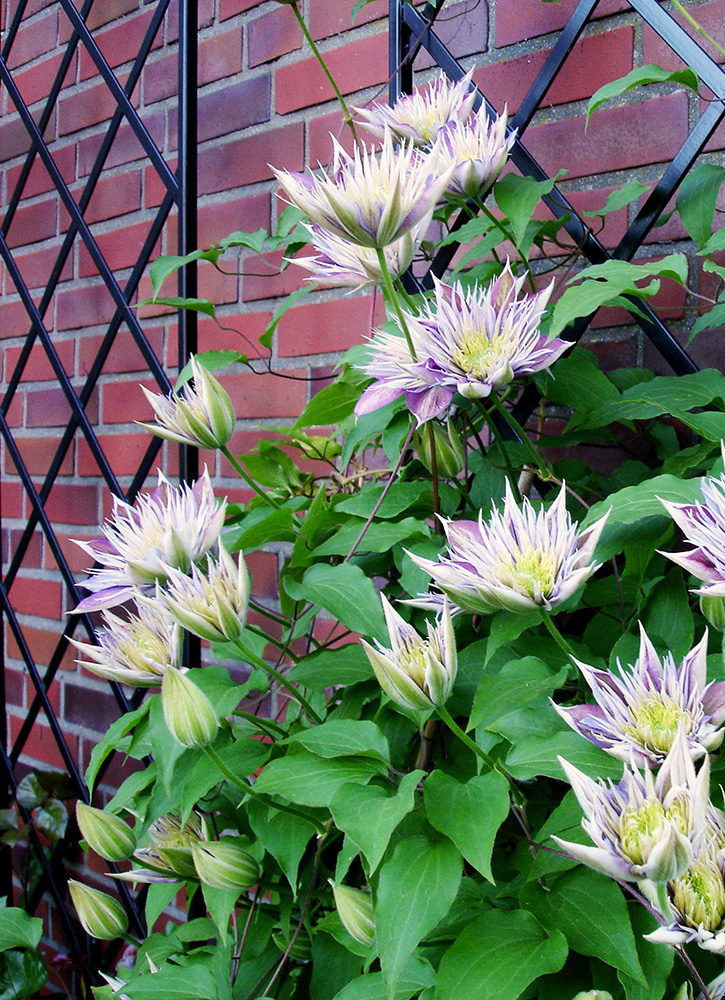 360,00

£

Incl. of VAT
Item No.: R9-1
Height: 5'11'' / 180 cm
Width: 1'7'' / 50 cm
Depth: 0.59'' / 1,5 cm
Weight, each: 14.6 .lbs / 6,5 kg
Delivery: 2 pieces
Click here for a technical drawing
Product Details De Rigueur Wall Trellis
Structure R9-1 made from 0.59" (1.5 cm) steel tubing and steel bands. Hot-dip galvanized and powder coated black. Attachment hooks provided for a recommended wall-trellis distance of 3.94" (10 cm). Not included are wall plugs and screws. Other colours on request. 10 years guarantee against rust. 10 years guarantee against rust. Available only in packs of two.
Description
Diamond Patterned Wall Trellises for Roses and Clematis
The De Rigeur Trellis is in a class of its own. Its wrought-iron quality sets it apart from other products on the market, so that even when left unplanted it lends character to otherwise plain walls. Once covered with plants, the De Rigeur serves as a beautiful link between house and garden, the perfect partner for roses and clematis. Vigorous climbing roses in particular will appreciate its stability. Unlike more rustic wooden trellises, this metal frame will not need to be treated annually with protection agents (some of which are at least partially toxic). Thanks to a 10-centimetre gap between the trellis and the wall, air can circulate freely and there is no problem with dampness.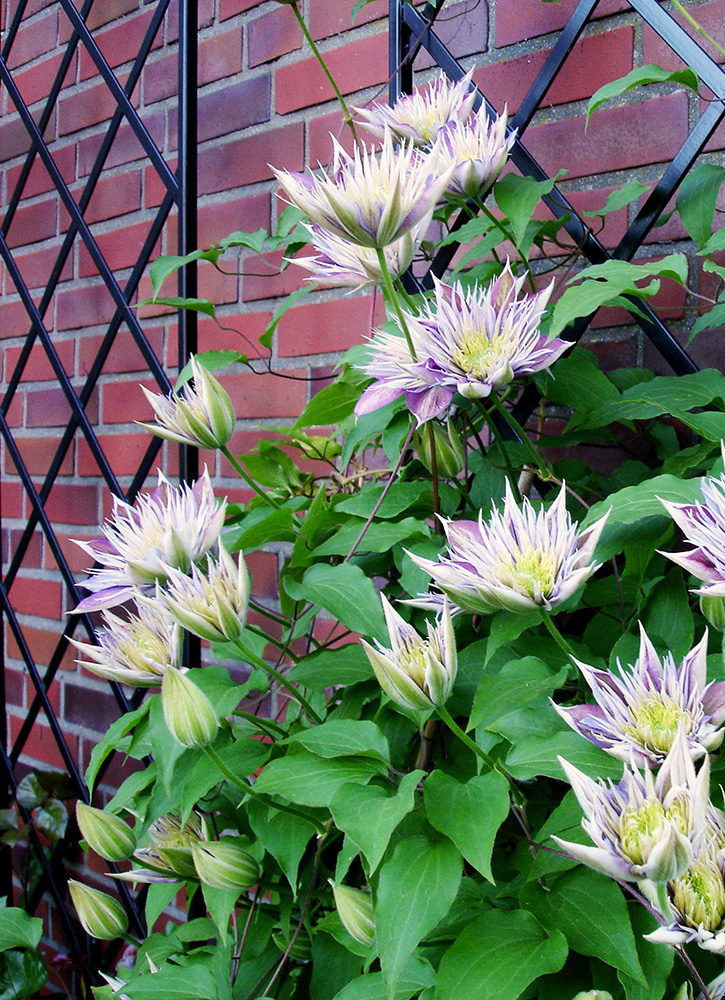 Product Search
Product Details
Item No.:

Height:

Width:

Depth:

Weight, each:

Delivery:

Technical drawing:

Price incl. VAT
R9-1

5'11'' / 180 cm

1'7'' / 50 cm

0.59'' / 1,5 cm

14.6 .lbs / 6,5 kg

2 pieces