Portofino Romanesque Garden Arch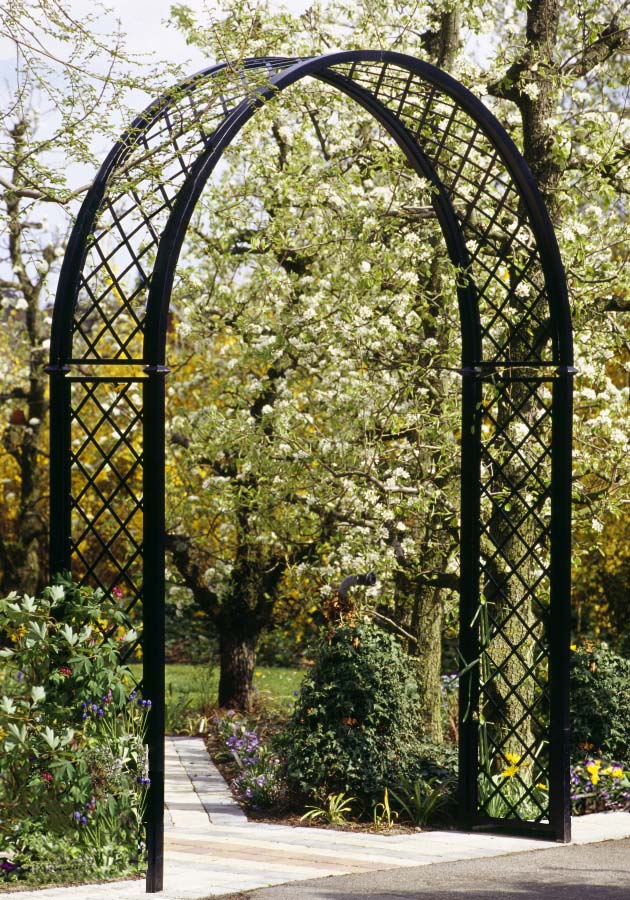 Product Details Portofino Romanesque Garden Arch
Structure made from 1.57" (4 cm) and 2 cm 0.79" (2 cm) steel tubing and 0.59" (1,5 cm) steel bands. Hot-dip galvanized and powder coated black. Please secure the help of an expert (hard landscaper) for the assembly and installation. Other colours on request. 10 years guarantee against rust.
Description
An Imposing Gateway to a World of Dreams
With its clear contours, the Portofino Arch, is a gateway of elegant, sophisticated understatement. A classic round rose arch it makes a breath-taking entrance to the perfect garden, or an alluring entrée to a patio or a first-class restaurant. The name Portofino evokes the timelessness of youthful summer days spent in Italy, with steep cliffs, and the deep-blue water and white yachts of the harbours of Liguria, Tuscany or the Amalfi Coast. It is a name which captures the blissful sensation we feel at an amazing profusion of flowers, the feeling of dolce fa niente – the idle moments of carefree pleasure for which we often yearn.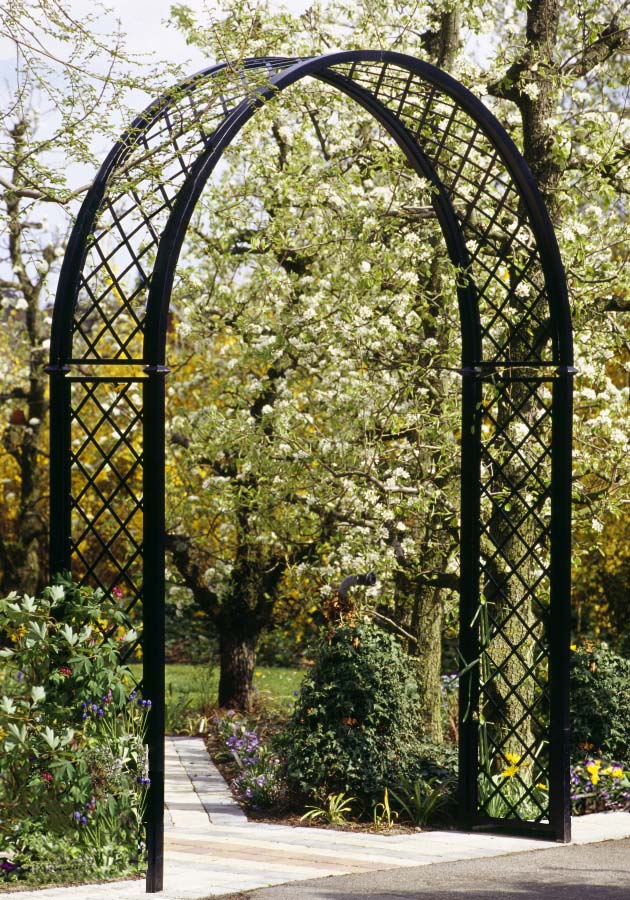 Product Search
Product Details
Portofino Romanesque Arch