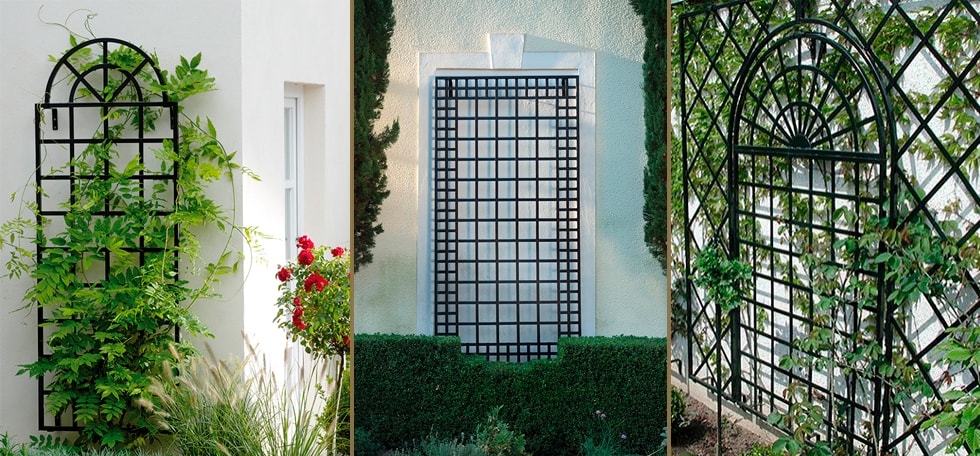 Special Offers
40 Wall Trellises for Free
In Return for Your Photos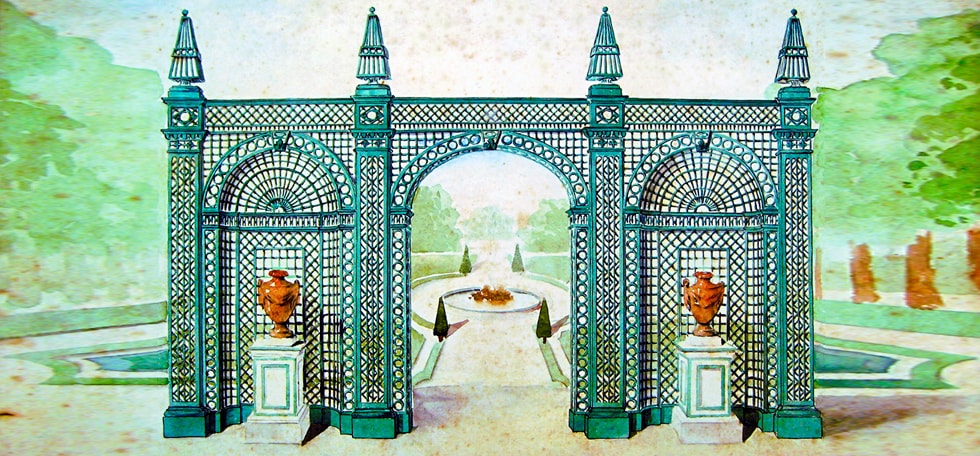 Wall Trellises for free - Structures in exchange for Photos
During the last two years we created a new range of highly decorative Trellises for Walls. Many of them are 'French' designed, based on the historic examples of 'Treillages' trellis works as inter alia found in the parks of Versailles. Others are based on Japanese designs. To finish this off we also did three more 'Garden Obelisk' structures.
Alas, in order to present these new structures to the public we need photographs of them.   Photographs done in locations which show these structures at their best. Whether this is a beautiful house for those Wall Trellises or a fantastic garden to show off the Obelisks.
We invite clients to contact us if they feel that they can provide these structures with a high-quality location for taking good photographs of them. We will then consider exchanging the structure for the photos that will be taken of it once it has been installed at the client's property. Please click here to see all structures available. Not all locations may be suitable for our purposes. We may therefore turn down locations which do not meet our specific standards without giving reason. Should we deem a location to be suitable, we will ask the client to cover the delivery costs only. For large items we may charge a small fee to cover part of the production costs. The photo shoots can then be done by the client themselves, by our photographer or by both. Please note that this is not a legally binding offer.