'The Brighton' Victorian Rose Arch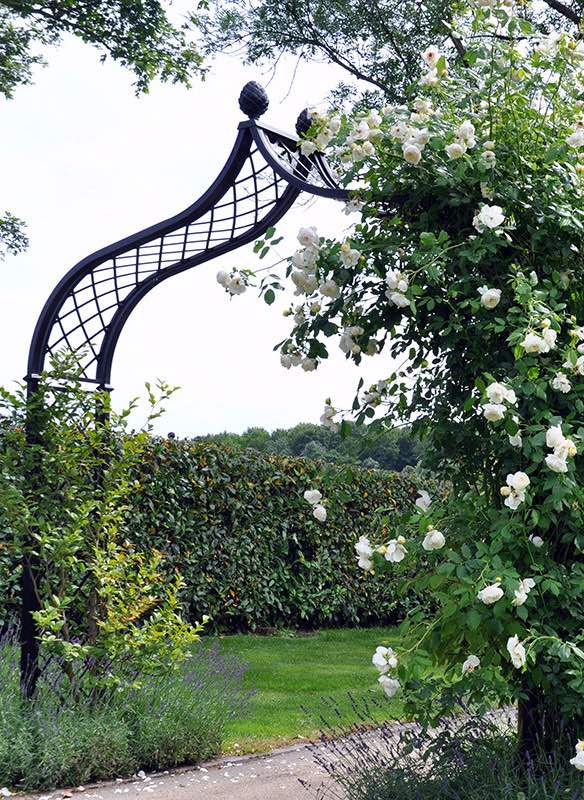 Product Details 'The Brighton' Victorian Rose Arch
Structure made from 1.57" (4 cm) and 2 cm 0.79" (2 cm) steel tubing and 0.59" (1,5 cm) steel bands. Hot-dip galvanized and powder coated black. Two pinecone finials cast in aluminium. Please secure the help of an expert (hard landscaper) for the assembly & installation. Other colours on request. 10 years guarantee against rust.
Description
Royal Lustre for your Rose Garden
The consummate craftsmanship of the Brighton freestanding Victorian Rose Arch evokes the exquisite refinement of a Fin de Siècle garden. Curving gently like a medieval window arch, it is charmingly reminiscent of the Neogothic Revival – the style that became a hallmark of the Victorian age and still defines the face of Brighton today. In 2002, the Classic Garden Elements Brighton Arch had its first showing at the Royal Horticultural Society's Chelsea Flower Show. Our metal replica of the original timber structure was used exclusively by Peter Beales Roses to decorate their stand in the Great Pavilion, which was awarded a gold medal by the RHS jury. The visit to the stand by Her Majesty the Queen in the year of her Golden Jubilee was another crowning moment.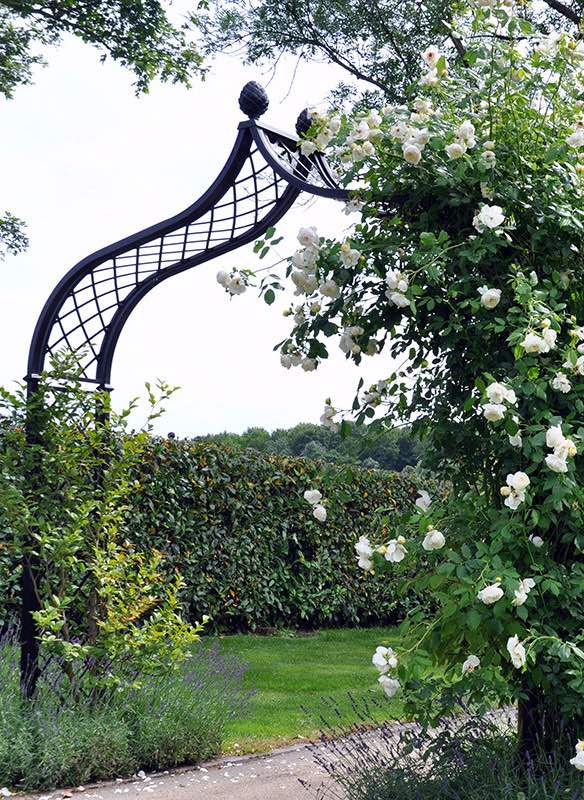 Product Search
Product Details
'The Brighton' Victorian Rose Arch