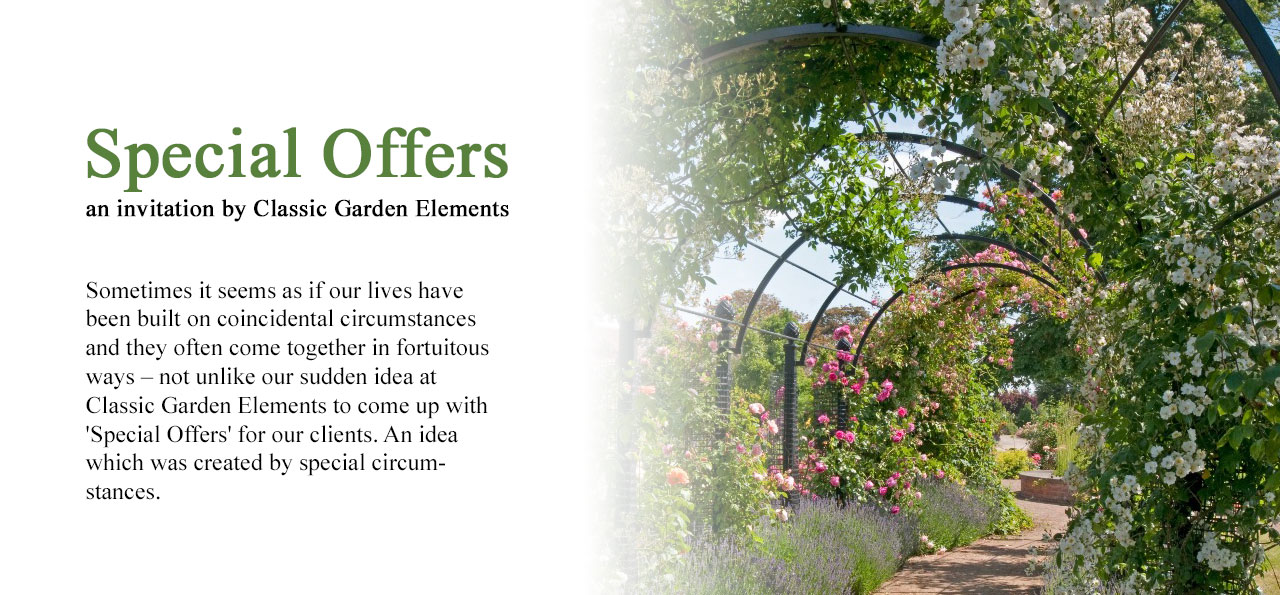 The Royal National Rose Society – in Administration & A Rose Pergola-Tunnel

The Royal National Rose Society dedicated itself to the cultivation of roses as the name implies. It was founded in 1876 and based near St Albans, north of London. Royal patronage commenced in 1901 with Queen Alexandra and continued through to the late Queen Mother. At its headquarters the society maintained the Gardens of the Rose. This rosarium was redesigned and replanted in 2005.
In 2006 Classic Garden Elements manufactured and installed an elliptical Pergola-Tunnel (Garden Archway) of altogether more than 114 meters length as centrepiece for the recreated Rosarium. The 'Garden Archway St Albans', as we subsequently named our product, was made of steel, hot-dip galvanised and powder-coated black. It will not rust.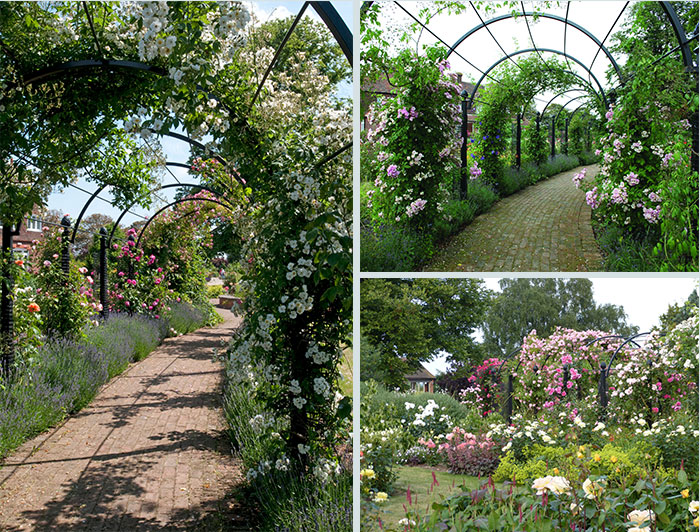 Sadly, on 15. May 2017 the RNRS went into administration.
http://www.bbc.com/news/uk-england-beds-bucks-herts-39943007
Classic Garden Elements the owner of the Pergola-Tunnel has now dismantled it and is offering it to our clients. The Pergola-Tunnel is in a very good condition as can be seen from the pictures we took in November 2017. Indeed, it was like entering the castle of a Sleeping Beauty. Within a couple of months, the roses without gardeners created their own fairy tale. And what a passionate tale it is!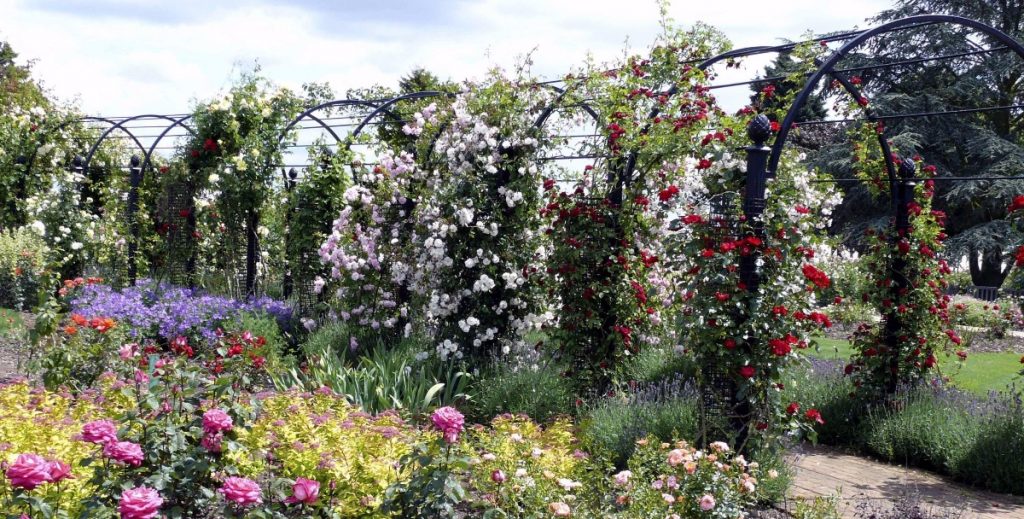 The Pergola-Tunnel is built in 6 single parts to allow for crossing paths in between. They are slightly curved.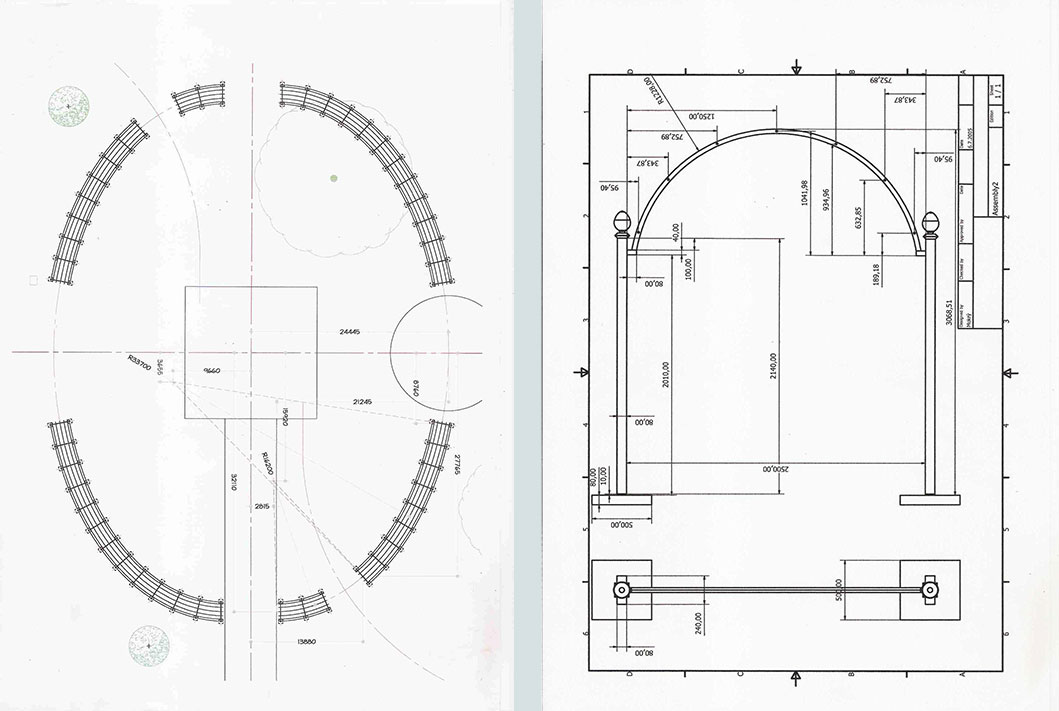 It is a luxurious place for hosting and invites for all sorts of other social activities. The Royal National Rose Society used it for weddings. The measurements on these 6 parts are approximate):
Part A
30 metres length. 36 pillars organised 18 / 18 pillars. Available: 2 parts with that size.
£ 9,500 for one part A.
– Both Available –
Part B
22 metres length. 26 pillars organised 13 / 13 pillars. Available: 2 parts with that size
£ 7,500 for one part B.
– Only one Left –
Part C
5 metres length. 8 pillars organised 4 / 4 pillars.
Both parts are already sold.
– Both Already Sold –